The Ultimate Guide To Using Interior lamps
The Ultimate Guide To Using

Interior lamps
Great interior lighting is your secret weapon when it comes to making your home look and feel luxurious. However, striking the right lighting balance and mood in each room can be difficult, especially with ceiling lighting alone. Interior lamps can brighten up dark corners of the room and intensify the light in areas where you need it the most, so make sure you use them to your advantage!

Here's a detailed overview of how best to use lamps in every room in your house:
Brighten The Bedroom
The bedroom is the only room in the house that you can truly personalise and make your own. Lighting is a great way to inject your room with character, as you can choose lamps with a unique design that will fit in with your bedroom's aesthetic. A good rule of thumb is to select lamps that give out a warm hue of light, and preferably, can be adjusted. This is because cold and harsher lighting has been shown to disrupt our circadian rhythms and make it difficult to fall asleep, which is the last thing you want in the bedroom.
It's also a good idea to get some table lamps to place at either bedside; this way, you won't have to get out of bed to turn the lights off when you're ready to go to sleep. Lighting is crucial when you're getting ready for the day ahead, so make sure you have a decent and stylish floor lamp that will best flatter your outfit.


Make The Living Room Cosy
Your living room should be a sanctuary and a place where you and your family can relax and unwind after a long day. Lamps are a great way to create this warm environment; when strategically placed, they can make the room look instantly more inviting and attractive.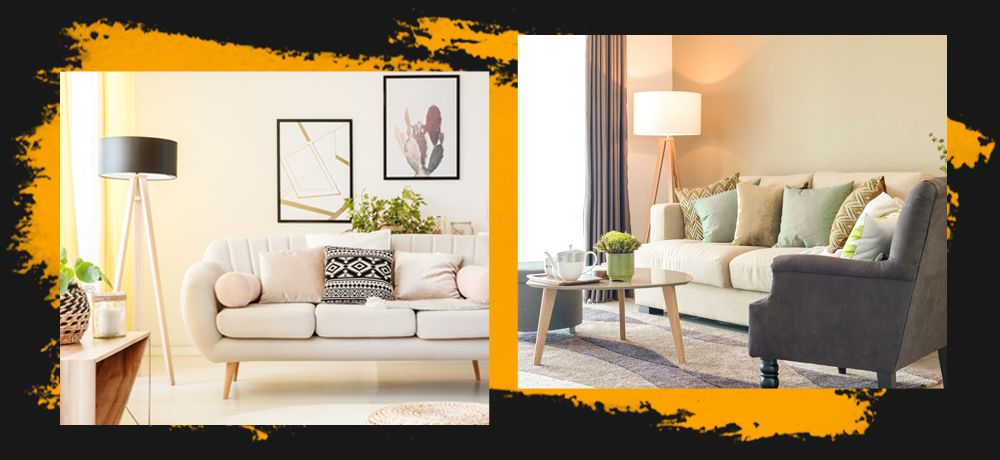 Living rooms can often be large and ceiling lights alone aren't enough to light up every corner; floor lamps can provide a sufficient amount of light to the room and can be placed in dark spots as well as over reading chairs. Touch table lamps will look great on coffee tables and fireplaces, making the room look instantly more modern and sophisticated.


Bring Brightness To The Kitchen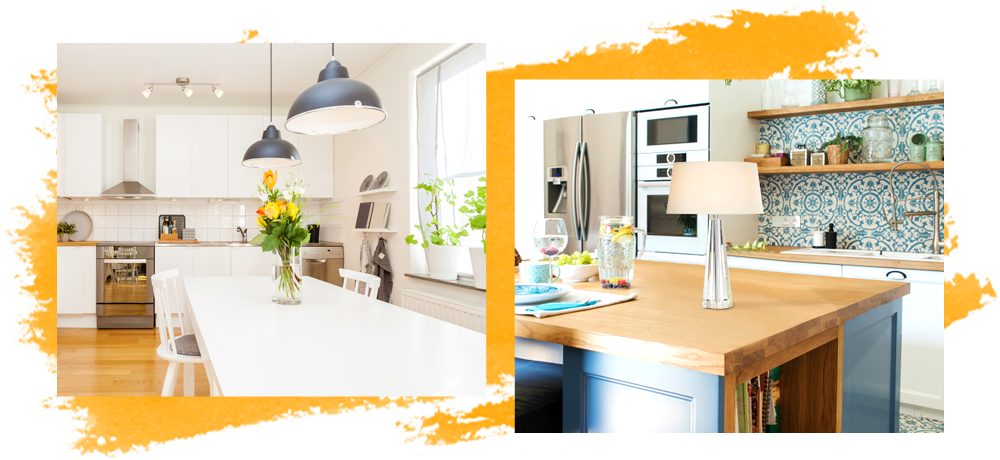 You might have a focal ceiling light in your kitchen, like a chandelier or spotlight, but the room can always benefit from a little extra lamplight. Small lamps look great on windowsills and shelves but make sure the wires are away from any fire-based appliances.


Work Hard In The Study
Your home office should be a productive room that is also comfortable to work in. The lighting goal for this room should focus on brightness and stimulation that will ensure you work hard. Table lamps with bright light can be placed on desks to give you more light if you have to work through the night. Reading corners are great to have in the study and what pairs better with a plush reading chair than a quality reading floor lamp?