The Best Lights For A Loft Conversion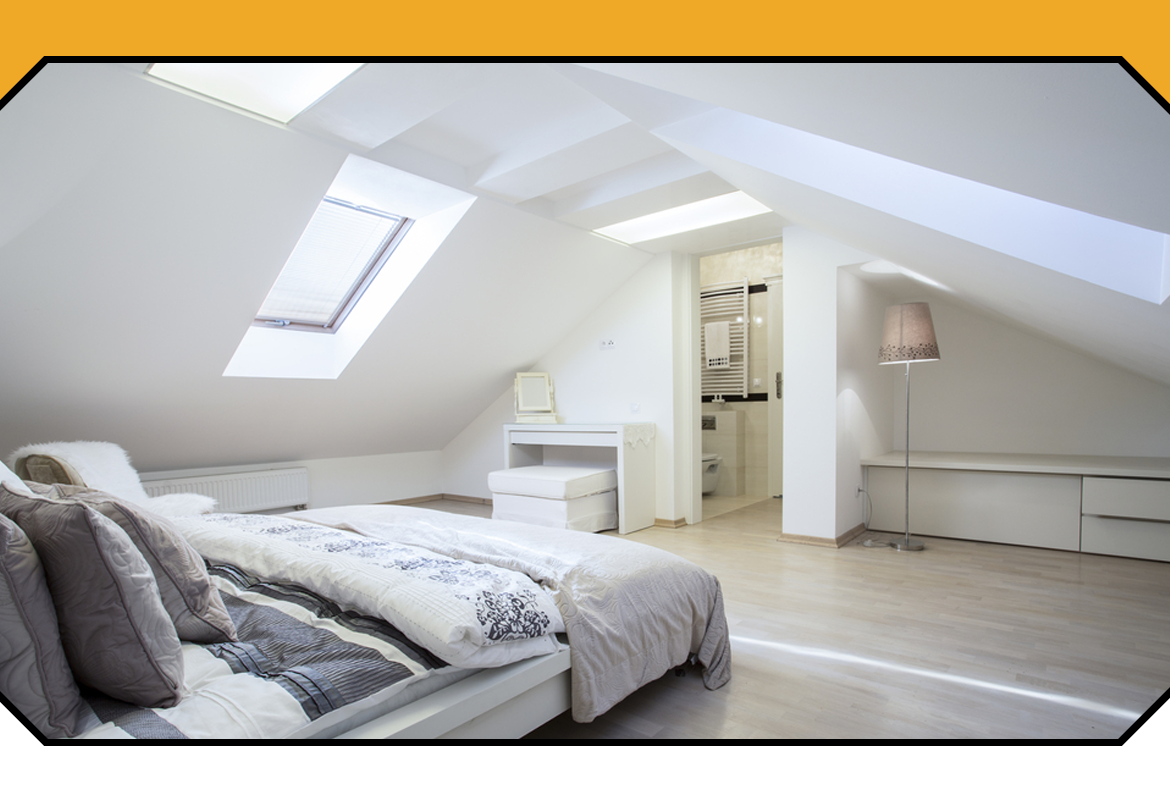 The Best Lights for a
Loft Conversion
Whether you use your attic room as a bedroom, an office space or a snug, a loft conversion is a fantastic use of extra space in your home and can even add value to your property. However, it can be tricky to know how to illuminate an attic space, which is often very bright in the early part of the day, quickly becoming dim once the midday sun has passed. In order to create the right ambience in your loft conversion, you'll need to find lighting solutions which fit in with your style and your usage habits.

‍
A Focused Home Office
‍
For an office space, you'll want to keep your loft conversion feeling light and airy. If you spend lots of time working from home, it's really important to have a good level of brightness, to create a focused atmosphere and help keep you alert. Often loft conversions benefit from Velux windows, which let in plenty of natural light in the mornings and during the day, but in the evenings and on darker days, you may need a bit of a boost to ensure a bright and work-friendly environment.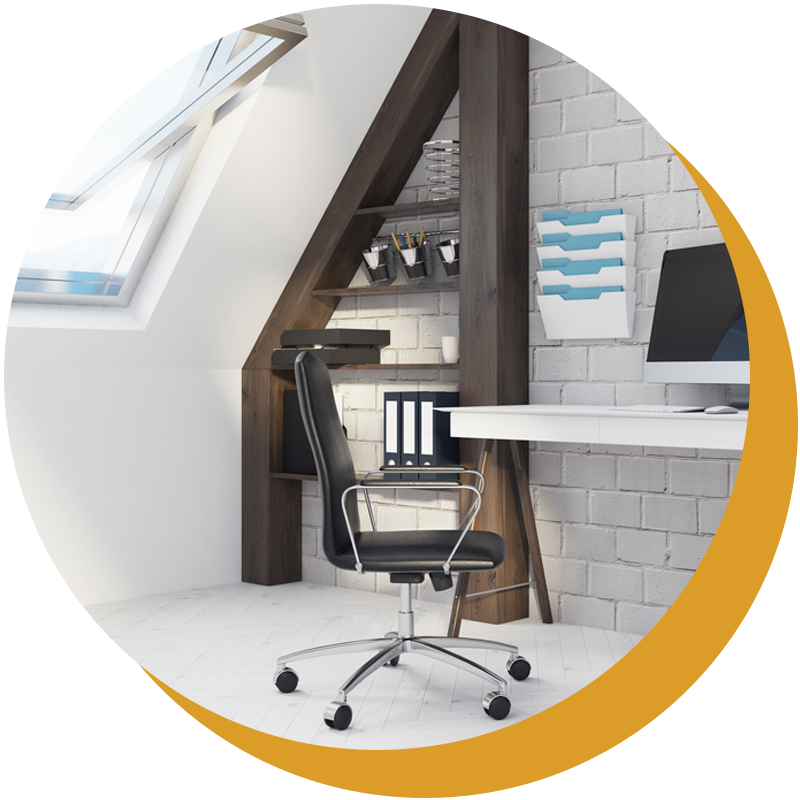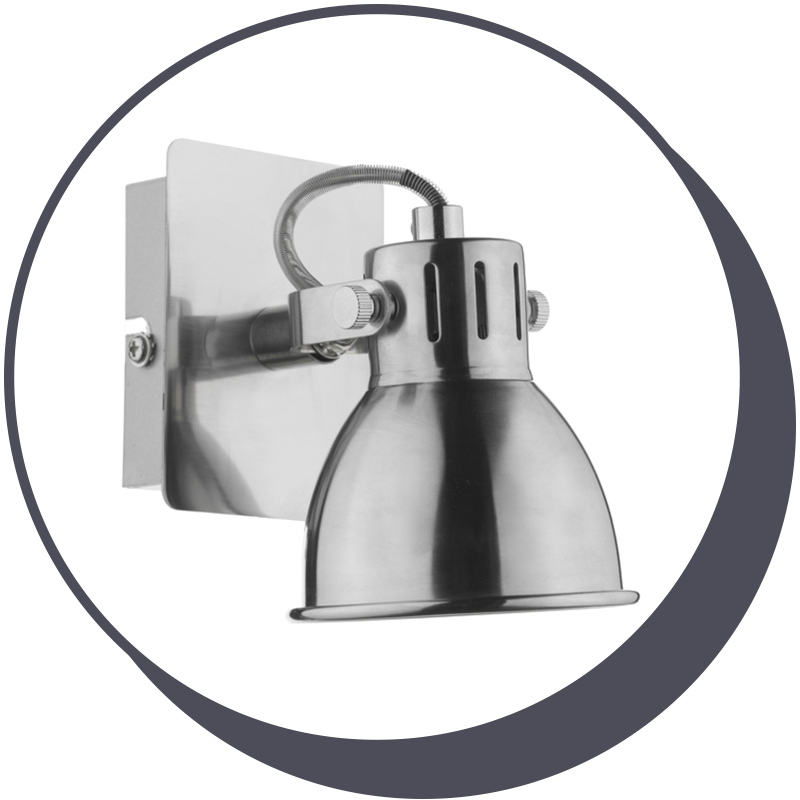 ‍
Wall Lights & Spotlights For A Multifunctional Space
‍
Wall lights or spotlights are excellent options for any home office, enabling you to create a bright glow in particular areas of the room. Many modern wall lights can be angled carefully, to change the direction of the lighting depending on where you're working, while wall-mounted spotlights are an ideal choice for a multifunctional space. Given that you may need to use lighting during the day in an office space, particularly in winter, it's worth thinking about running costs; LED or low-energy spotlights are particularly popular for those looking for a bright but economical solution.

‍
Ambient Lighting For A Cosy Attic Bedroom
‍
A loft conversion space used as a bedroom usually benefits from a cosier feel, which can be achieved through diffused lighting and lower intensity bulbs. Converted attic rooms come into their own at night, so choose wall lights or ceiling lights which give a gentler glow. Wall-washer lights and wall-mounted lanterns are particularly good for creating a gently lit effect in bedrooms, avoiding too much bright, white light, which can interfere with sleep. Alternatively, chose orange-tinted fittings and warmer coloured bulbs to reduce the amount of blue and white light in your bedroom.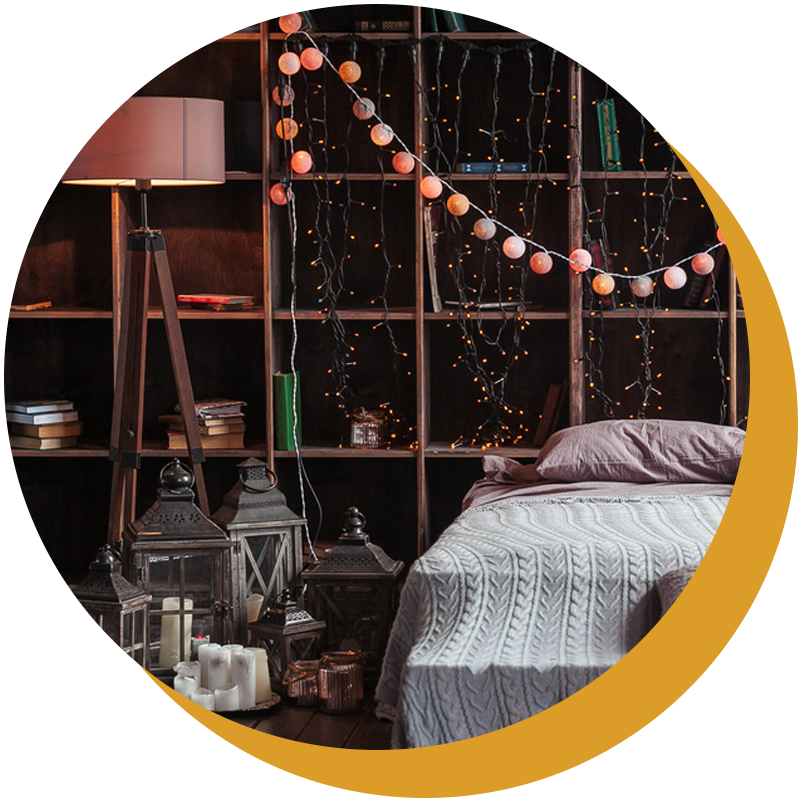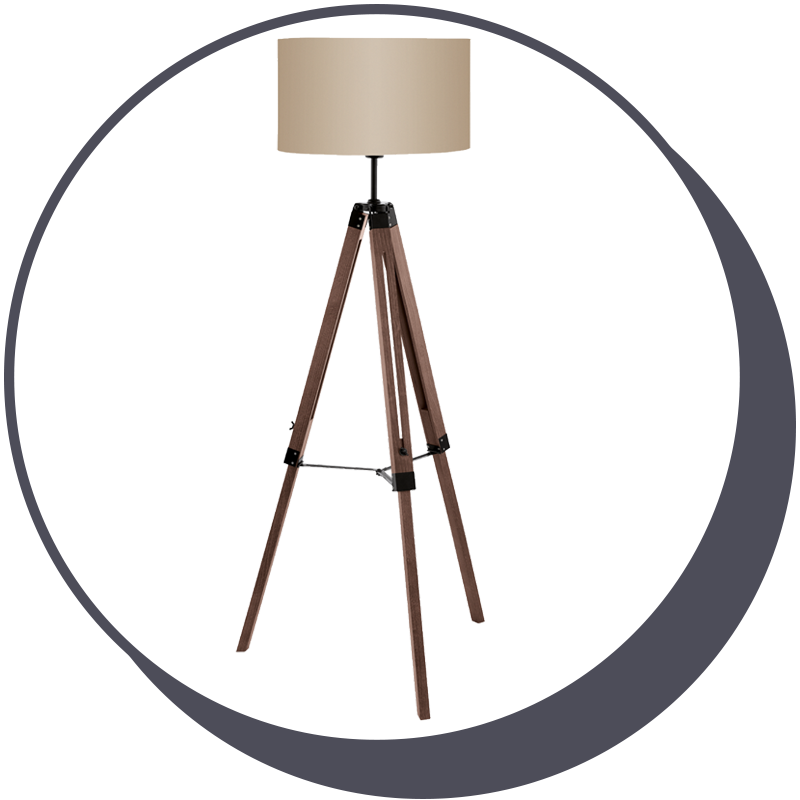 ‍
Relaxing Lamps
‍
Adding in some lamps can be a great way to create atmosphere and control the distribution of light in your loft conversion space. In the bedroom, bedside lamps create a cosy reading environment, helping you to wind down before sleep. Modern lamps with retro-style light bulbs cast a warm glow which is perfect for bedtime. Of course, your loft conversion can often serve as a bedroom and a workspace, as well as being used for watching TV and reading, urban-inspired table lamps are perfect for creating a contemporary minimalist aesthetic which is ideal for a multifunctional bedroom space.

Ultimately, a combination of spotlights, wall lights and carefully placed lamps will help make your loft conversion feel like an inviting space. Depending on your needs, choose white-hued spotlights to create a focused environment suitable for an office space or warmer lamps and wall lights for a more restful atmosphere. Alternatively, opt for a combination of brighter spotlights and gentle lamps to create a versatile ambience which is perfect for both working and relaxing.