The Best Lights For a Home Office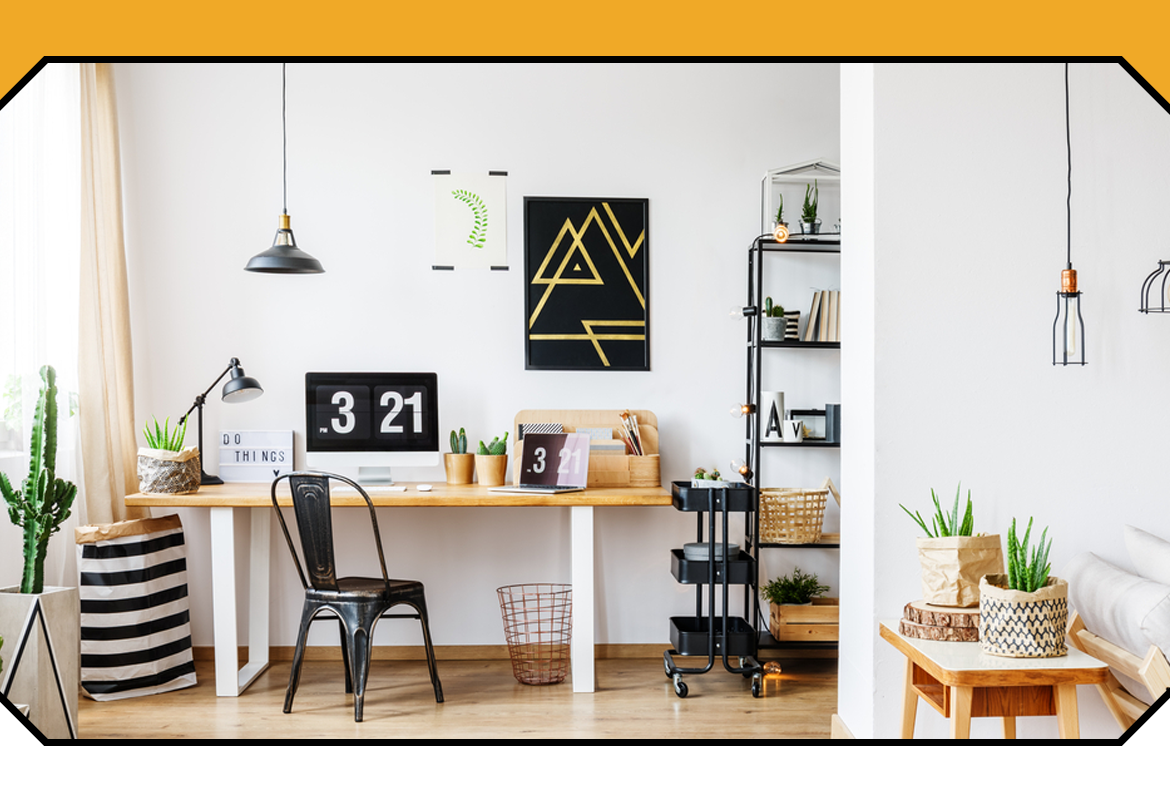 The Best Lights for a
Home Office
Working from home certainly has a lot of advantages, but there's more to it than just having a desk and a computer. If you want to stay truly productive and create a comfortable environment in which you can work all day long without getting distracted, good lighting is essential.



‍

Lighting to boost your productivity
‍
Poor lighting can greatly reduce your ability to work effectively. To get your best work done, it's important to create a light, bright and airy workspace that you look forward to spending time in each day and makes you want to plough through your daily to-do list. Read on for our comprehensive round-up of the best lights for a home office.



Ceiling Lights
The main source of light in your home office is likely to come from ceiling lights, so it's well worth thinking carefully about the type of lighting that would best suit your needs. For example, traditional semi-flush lights are great for creating a calming ambience, while LED ceiling lights offer higher brightness and light intensity. Adjustable spotlights can be especially useful in a home office since they allow you to direct the light and focus it exactly where it is needed most.


Desk Lamps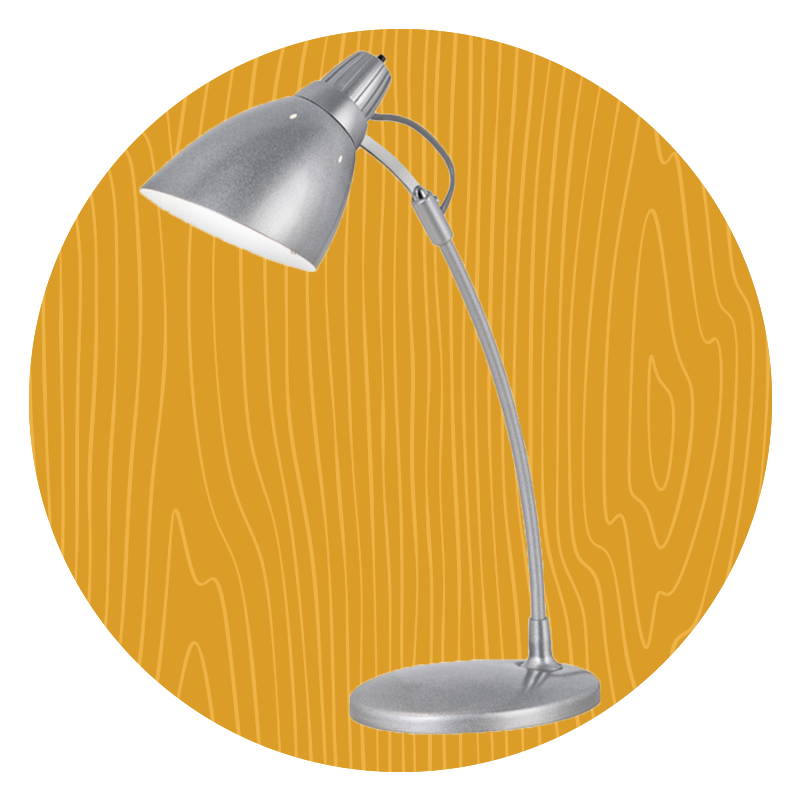 Well designed desk lights are an essential part of any home office. As well as effectively illuminating your desk for high-concentration tasks like reading or writing, a modern or traditional desk lamp can be used as a statement piece to liven up an otherwise boring desk. Short on space? It's also worth taking a look at clip-on desk lamps, which can be clamped to the edge of a desk without any fixings.


Swing Arm Wall Lights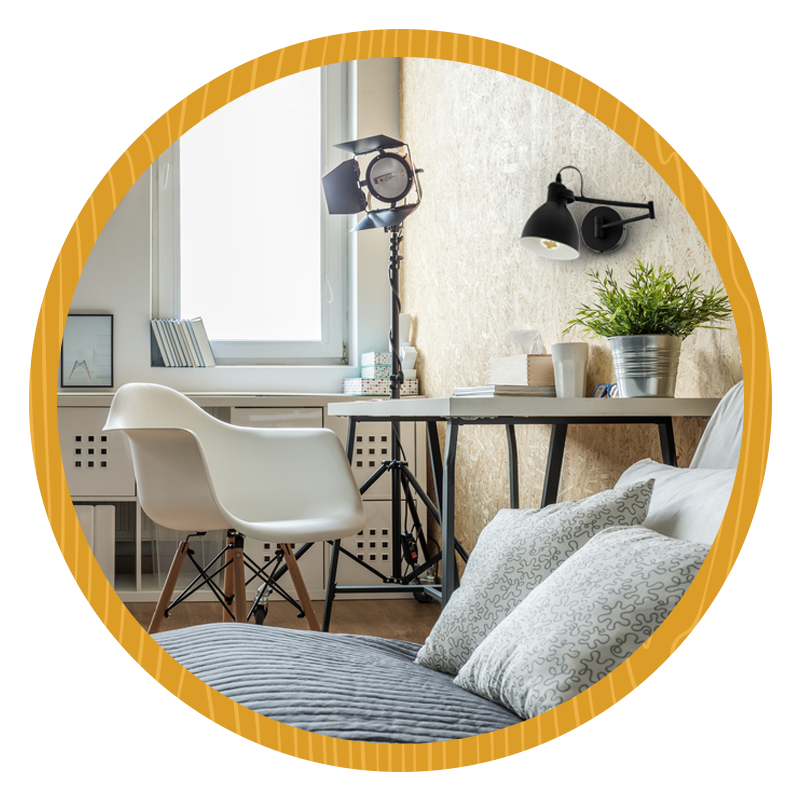 Swing arm wall lights are another great choice for a home office. As well as being stylish and taking up no floor space, these lights offer a huge amount of flexibility and can easily be repositioned to cast light as required. For example, you might bring the light towards your desk for focused work and then turn it upwards to cast a homely glow over the whole room.


Spot Lights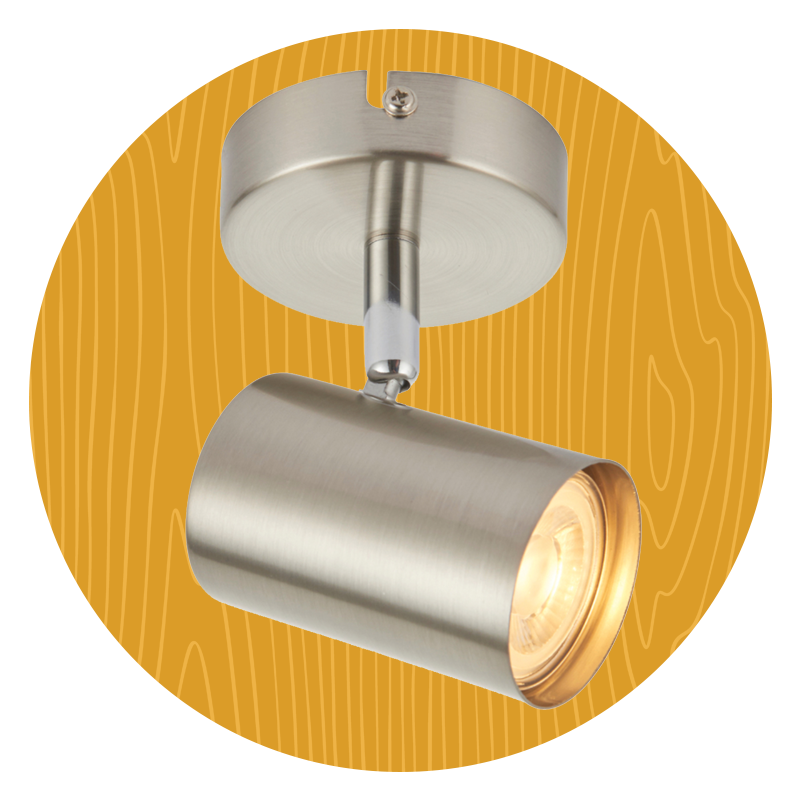 Spotlights are just the thing for times when focused light is needed, and they are also great for rooms that lack natural light. You'll find many different types and styles available, from recessed spotlights perfect for brightening up small, dark offices to adjustable bar-mounted spotlights that can be used to create exactly the light you need in different parts of your workspace.


Natural Lights
Finally, don't forget to think about natural light. If you can, try to choose a workspace that has some light coming in from outside. This is proven to be good for your health and wellbeing, while also helping you save some money on your electricity bill. Being near a window also has the advantage of allowing you to see the outside world, which is great for boosting morale and encourages you to take regular screen breaks.

Be sure to check out our full lighting range today and find the best lights for your home office.