The Best Lighting For Your Dining Room

The Best Lighting For
Your Dining Room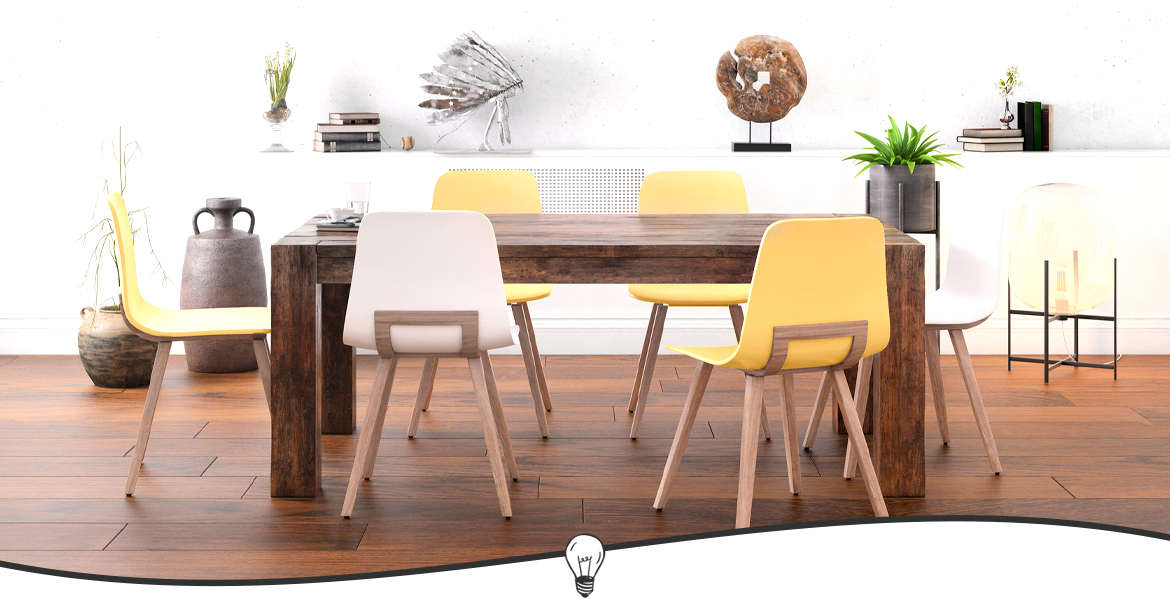 It is so important that you choose the right type of lighting for your dining room. This is because the dining room has become increasingly versatile as we use it to not only sit and eat as a family but also to sit and do homework, have a quick snack and even watch the TV. This is why you need to think carefully about what lights you should use and where they should be placed. Below we explore different lighting options, such as ceiling lights, pendant lights and spotlights, and how they should be used in the dining room.

1. Use pendant lights over the dining table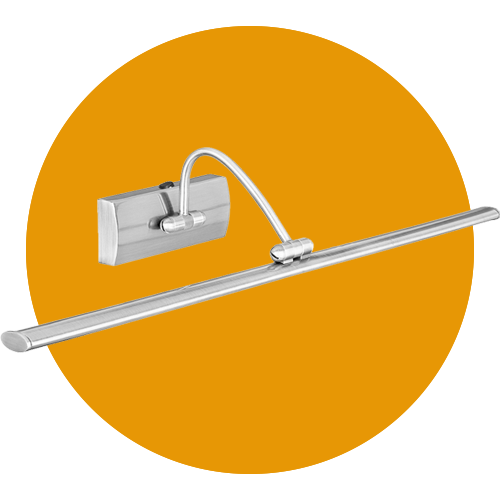 The dining table should be the focal point of any dining room and the right lighting can help to create this focal point. The best lights to use are pendant lights that are arranged in a line above the length of the table. You'll always find a style and colour that will suit the decor of the room. Pendant lights help to provide direct lighting while eating, that also evokes a warm and welcoming feeling to the room.


2. You can use fairy lights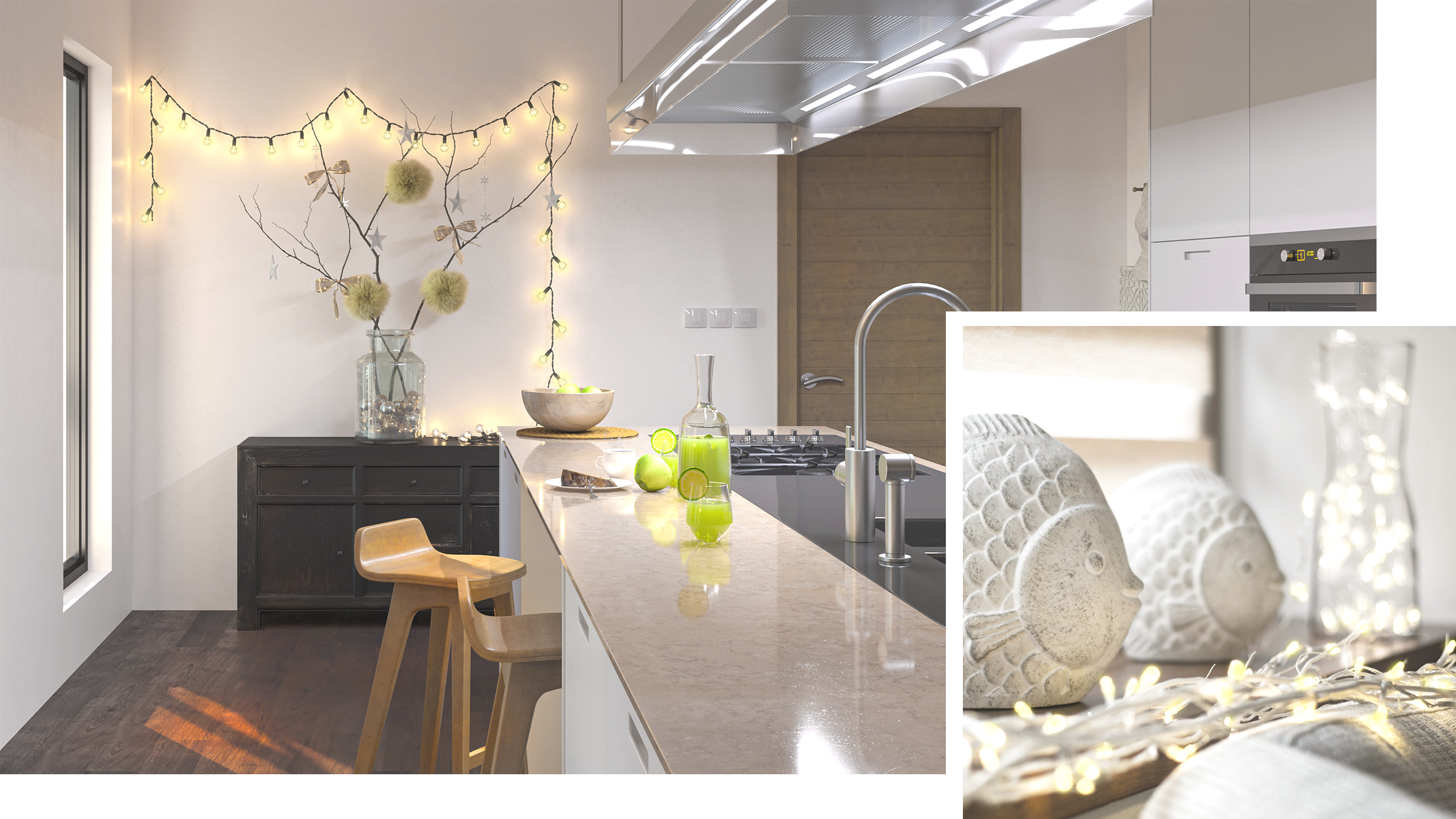 If your dining room contains decorative plants then you can always add fairy lights to create soft and ambient lighting in the dining space. This will help to create a cosy and restful feeling, particularly after having a meal. Fairy lights can also be placed in glass vases around the room, or even strung along walls.

3. Add a big pendant light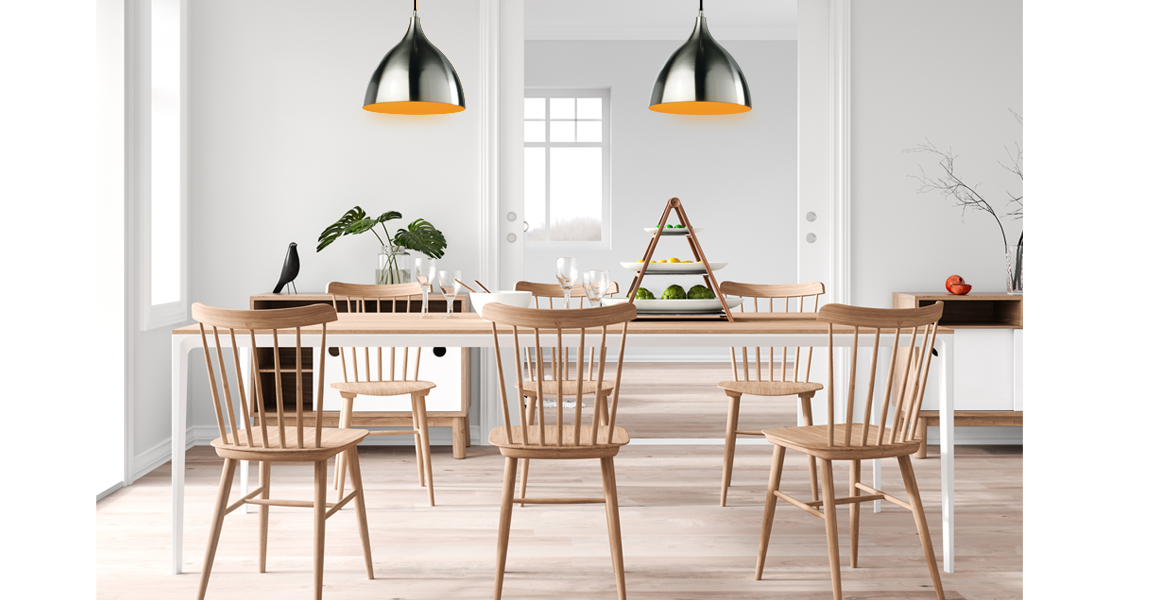 If your dining room is on the small side, and you only have a dining table. This can be in the form of decorative metal, a simple chrome pendant light or you could opt for a pendant with a fabric or wooden shade. This will light the dining space while creating that wow factor.

4. Recessed ceiling lights for simple lighting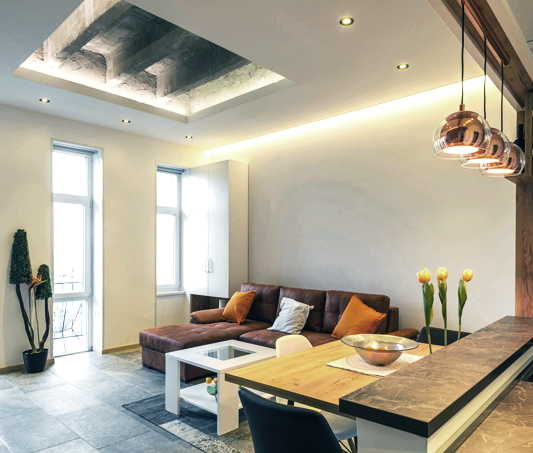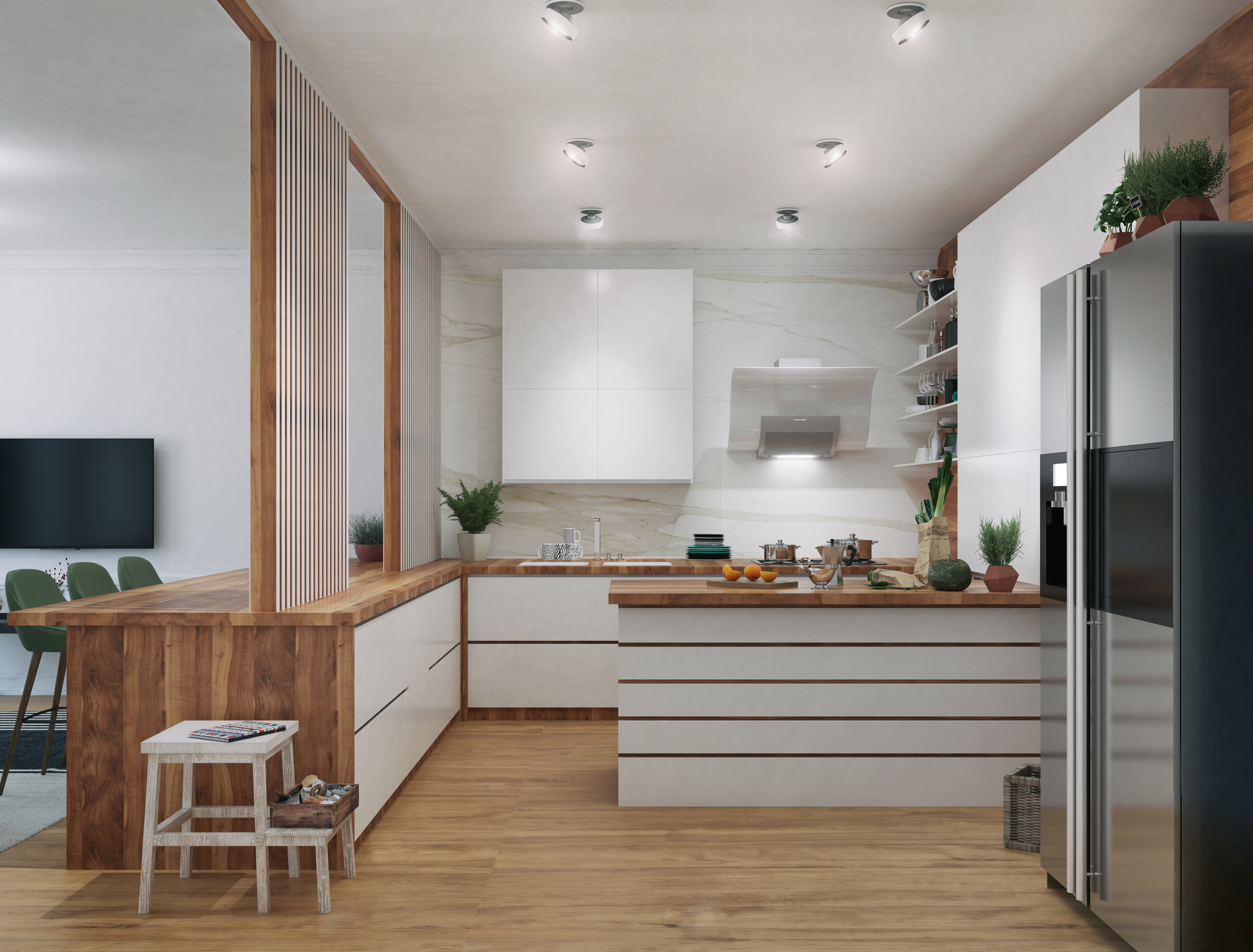 You don't need to use big and bold statement lights if you prefer a more minimalist look. Instead, you can use recessed ceiling lights that cover the entire ceiling. This will allow you to have simple, yet effective general lighting. This is a practical option when your dining room has limited or no natural light. You can choose recessed ceiling lights in a range of sizes and finishes, including white and chrome finishes.

5. Spotlights in the open plan dining room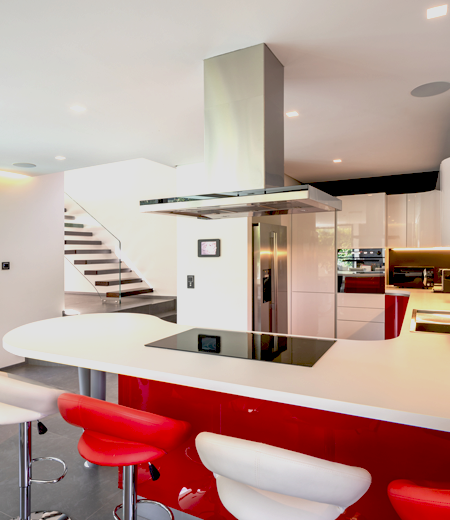 If you have an open plan dining room that features worktops and a breakfast bar, then it's a good idea to add spotlights. These can be placed above worktops and other food prep areas to provide direct task lighting. They can also look incredibly decorative above a breakfast bar, as opposed to strip lighting that can seem a little harsh.

6. Wall lights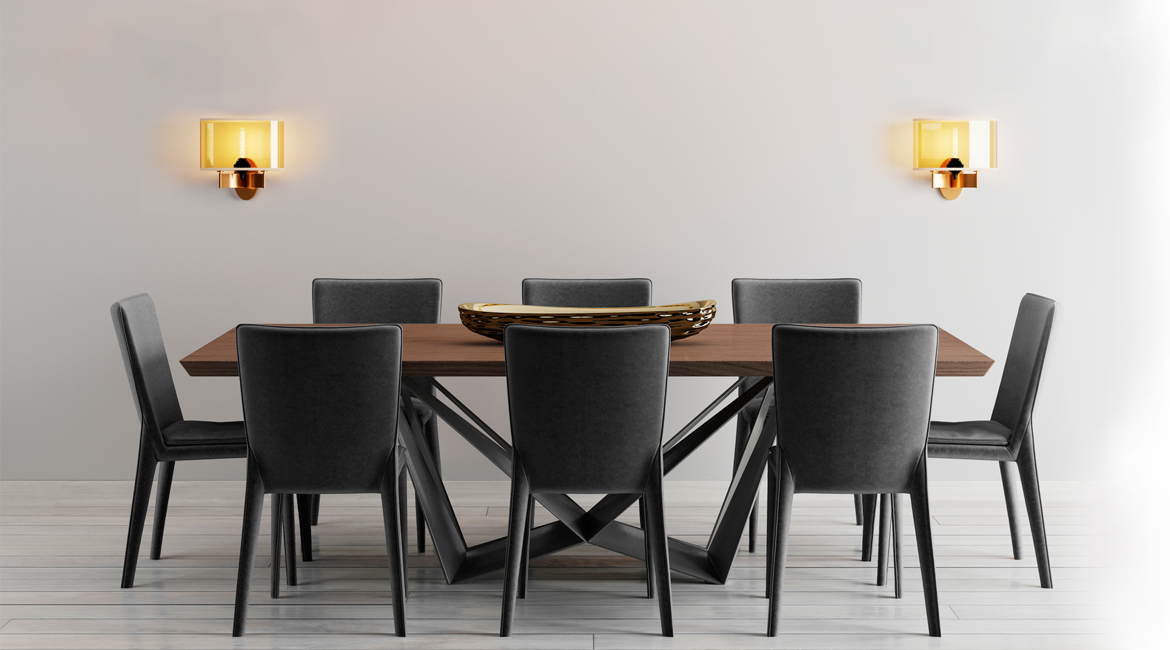 If your dining room is long and narrow then a good lighting option is to add wall lights. This creates soft, ambient lighting around the dining table and the great news is that there are so many styles to choose from, including contemporary lighting in metallics and soft whites, plus ornate wrought iron wall lights.
For further inspiration on how to use lights in your dining room and to browse our full range of pendant lights, ceiling lights and spotlights, then please do visit our website today.