The 8 Best and Brightest Lighting Trends of 2016
The 8 Best & Brightest
LIGHTING TRENDS OF 2016
Just like any other aspect of interior design, lighting goes through many trends, and 2016 is no different.
If you want to feature some of the latest trends in your home this year, here are eight to look out for.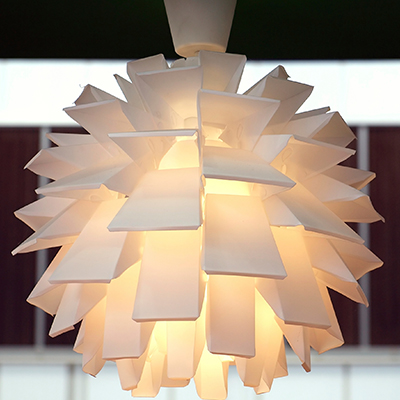 1. Large & Oversized
Oversized lighting fixtures are going to be a big trend throughout 2016. These can really help to make a big statement in any room of your home, and they will become the focal point. These are going to be popular in both large and small rooms.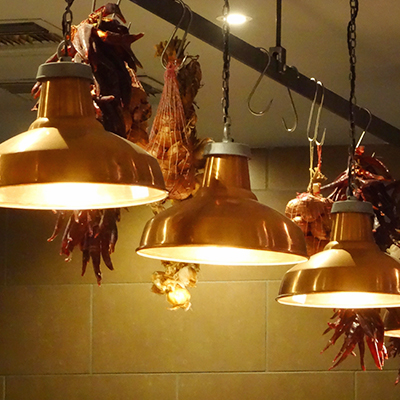 2. Copper
Copper and brass fittings are set to be big in 2016. These warm colours are used throughout the home, and they are not limited to light fixtures as they are also popular for hardware and appliances in a variety of forms.
3. LEDs
LEDs continue to become more popular in homes throughout the UK, and the trend is set to continue in 2016 as people continue to move towards more eco- friendly living. LEDs are so versatile that they are used in a wide range of fixtures, so expect to see them all over the place this year.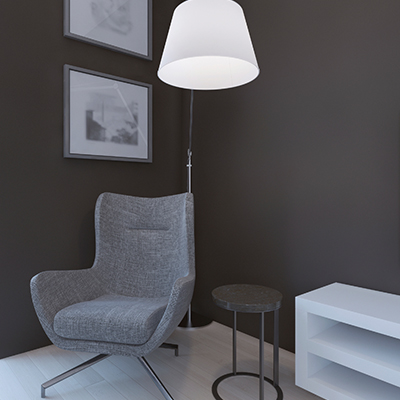 4. wireless
Functional lighting is currently in demand, and this is going to be a popular trend in 2016. Wireless lighting can be used both indoors and outdoors, and its provides greater convenience for homeowners.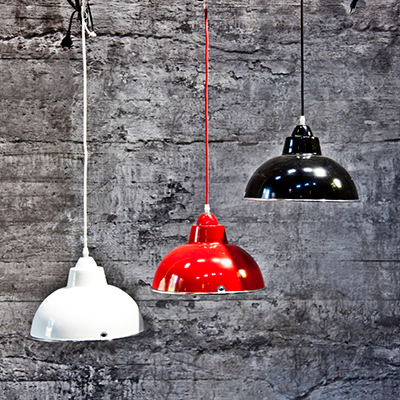 5. pendant
Pendant lights grew in popularity during 2015, and they are set to be a trend for 2016 as well. Pendant lighting can be either contemporary or old-fashioned, and multi-light pendants are especially popular.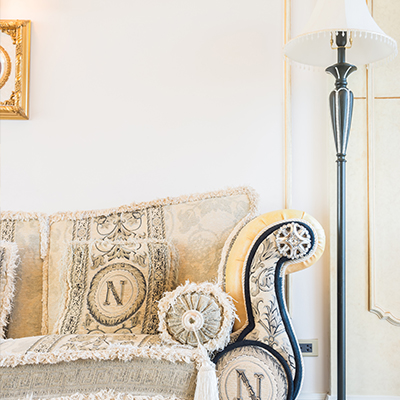 6. Artisanal
There is a big trend right now towards more handcrafted features in the home, and lights are no exception. One popular and affordable option when it comes to lighting is to reuse items such as recycled materials. You could also hand-paint fixtures and use antique fittings to create a more artisanal look, or just buy unique fixtures made by craftspeople.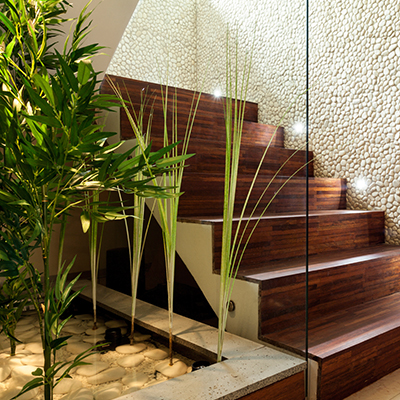 7.recessed
Recessed lighting is a popular trend for 2016, and one of the reasons it is so popular is its versatility. It has a modern look, but it can be combined with traditional design as well as more contemporary design, providing you with flexibility.
8. nautical
The nautical lighting trend is another one that is set to be big in 2016. Navy blue is going to be an important colour this year in interior design, and you can make use of the nautical theme by including fixtures that have a nautical influence to ensure you are on-trend this year.
Follow the Lighting
Trends in 2016
These are some of the biggest lighting trends of the year, so keep them in mind if you are planning to work on the lighting in your home. In addition, there are various other trends to look out for, including industrial style lighting, chandeliers, and lighting inside cabinets, so consider which of these may be most suitable for your home this year. So whether you're looking for ceiling lights, wall lights, outdoor lights, bathroom lights or picture lights, there are some wonderful trends that fall into all categories of lighting.
Save