Picture Wall Inspiration
Lights
4

Living
Picture Wall

Inspiration

The walls of our homes are more than simple bricks and mortar, they are a blank canvas on which we can create works of art which will enhance, complement, and represent what we love best about the rooms which they surround.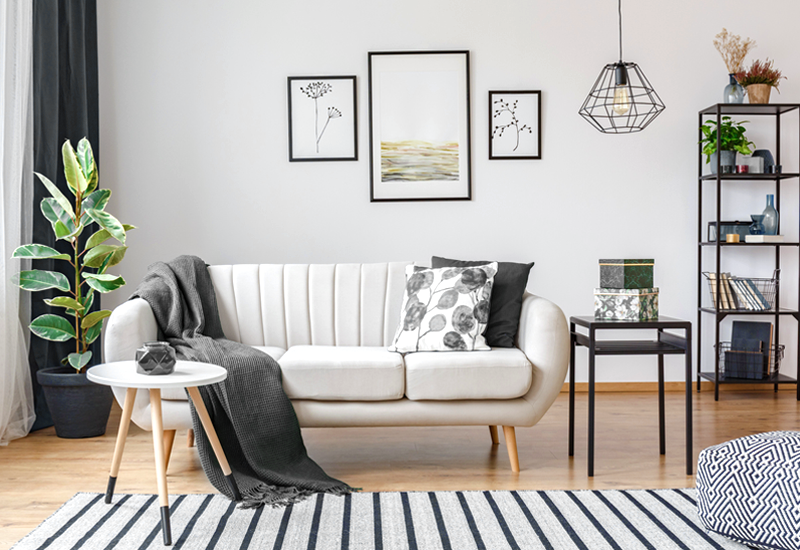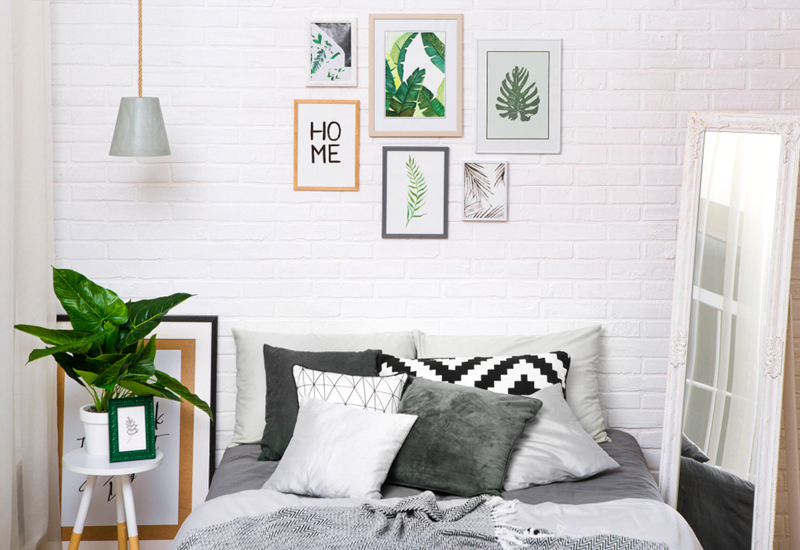 When done right, picture walls can capture attention to all who view them. Their spellbinding combinations of lights, furnishings, fixtures, and themes can perfectly capture the overall vibe and atmosphere of a room. No matter if it is the intimacy of the bedroom, the sanctuary of the living room, or the function of the kitchen, a good picture wall can utilise different lighting and themes to create something a lot greater than the sum of its parts.
‍
Picture walls are not just a major design statement, or about filling an empty space with colour and patterns, they complete a room and give us an ideal opportunity to show the world who we are and what we love. If you're thinking about creating a picture wall, here's a simple guide to getting it right and ensuring it has that elusive X-factor.


How To Choose Your Colour Scheme
Before creating your picture wall, think long and hard about the role colour will play in your design.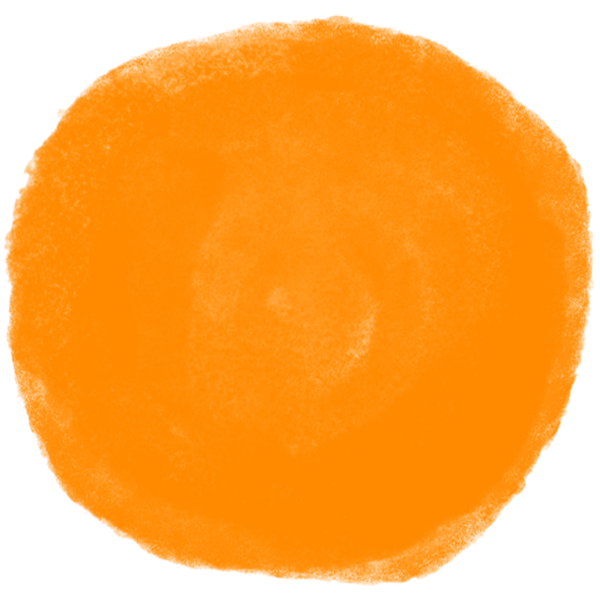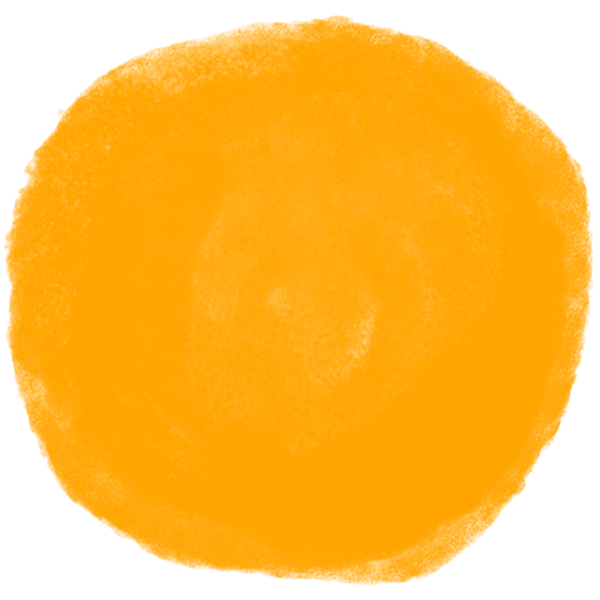 Colour is the common thread which will unite all the myriad elements of your design and ensure it hangs together as a balanced, comprehensive, and eye-pleasing whole. All of your art pieces should contain a certain and unifying shade and tone. As should the picture lights used to add extra dimension and greater intimacy to your artwork. Both modern picture lights and more traditional picture lights can be used for varying degrees of effect and offer a unique way of playing with the subtleties of shadows and substance.


How To Choose Your Theme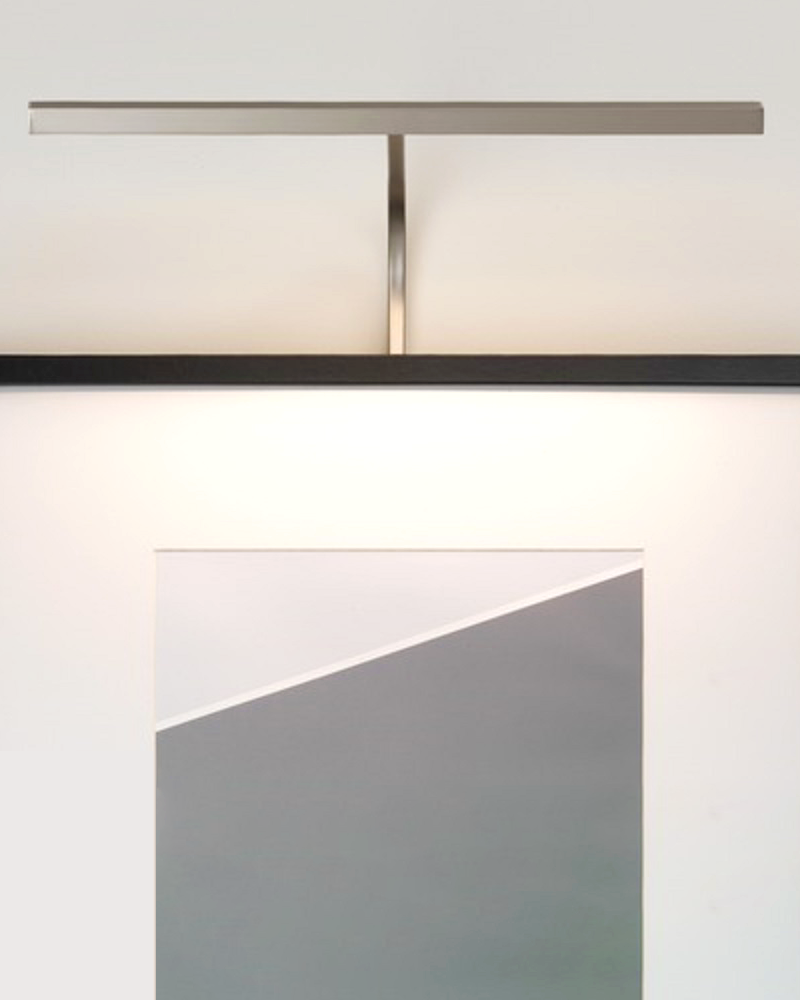 Picture walls which boast a central concept are almost always guaranteed to capture the attention and please the eye compared to those which don't. For example, a wall which uses the colour blue as its starting point, and the ocean as its subject, can contain a number of thematic items. Think of a mirror surrounded by seashells, a lovingly painted glass fish, or a captivating watercolour of a picturesque beach in a frame made of driftwood. Such items can be offset by a set of LED picture lights which give off a subtle shade of blue. You can throw all sorts of materials and textures into a picture wall, but like any cocktail, the flavours need to balance one another out and it's usually at its most potent if it has an overriding theme.


How To Add Layers & Depth
A lot of people make the common mistake that a picture wall is just a wall with pictures. It isn't. An inspiring picture wall can incorporate household furnishings such as entertainment centres and bookshelves. You can exploit the surfaces of your existing furniture to play with levels and add some layers and depth to your wall. For example, placing a small statue on a shelf that's backed by some paintings will add a richer dimension to your picture wall.

Now, instead of everything lying flat and flush to the wall, you've created a three dimension and a far more unique statement. As a final flourish, picture lights are a perfect way to exploit the contrasts and create an atmospheric and magical ambience. Remember, when surrounded by a handpicked gallery and traditional picture lights, even a modern television can be transformed into a thing of bespoke beauty.


How To Be Creative But Without Chaos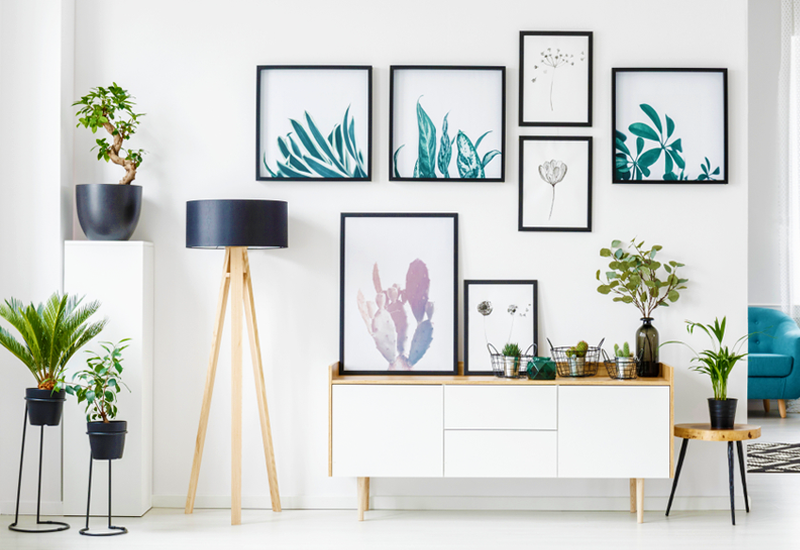 When your creative juices are in full flow it's sometimes all too easy to get carried away with an artistic endeavour, and creating a picture wall is no exception. Many picture walls have been rendered a complete and chaotic mess by the enthusiastic creator who didn't know when to press the internal edit button. Less is always more, but that doesn't mean you cannot be creative. It just means you have to be careful and considerate about finding the right look and tone for your picture wall. Think of it as a big game of joining the dots. What connection does every piece on the wall have to the next? And are you using the right combination of traditional picture lights and modern picture lights to their best effect?


How To Show Off Your Masterpiece With Lighting
When it comes your picture wall, showing it in the best possible light is an exact science. Too much and it becomes a stark and cluttered eyesore. Too little and it becomes a dingy and uninspiring corner. But when you get the exact level and shade of light just right, it becomes a thing of beauty which is a joy forever. Now, what are you waiting for? Get out there and get creating!
‍
To find out more about traditional, modern and LED picture lights, contact the experts at Lights 4 Living today.