Lighting Your Home In The Winter Months
Lighting Your Home
in the Winter Months
With winter fast approaching, it is getting darker earlier, which means lights on both the inside and outside of the home need to be switched on earlier as well. To try and enhance your home during the winter, it is a very good idea to choose a variety of lighting styles rather than just the central pendant, which was once the lighting style of choice for most homes. Lots of people want to show off their homes in the best lighting possible; to do this, it is necessary to have a combination of lighting styles, especially during the darker winter months.
Below we have listed a few ideas for lighting your home in the winter months.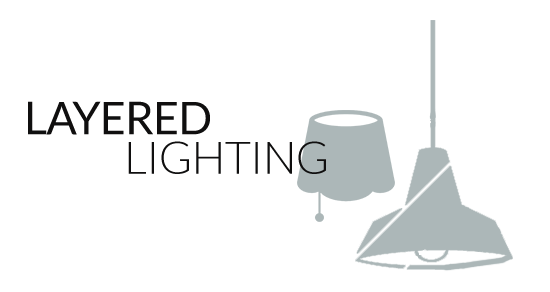 When it comes to enhancing your home through lighting, most experts agree that layered lighting is the way to go. There are four main types of lighting and for the ultimate lighting system in the home, it is best to choose a combination of all four.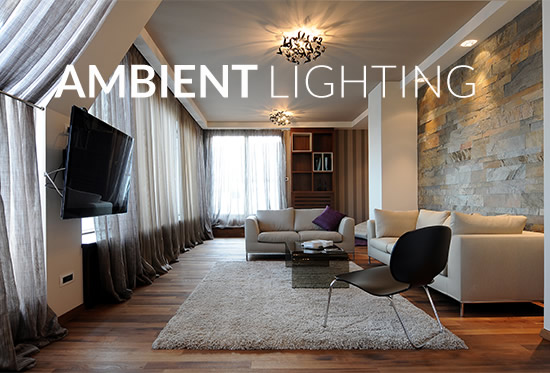 Ambient lighting is designed to be an alternative to natural light; during the winter, this is the most important type of lighting. Ambient lighting is ideal for creating a warm cosy atmosphere in the home, and this kind of lighting can be placed on the ceiling, walls, or on the floor. Choosing a mixture of table lamps, floor lamps and wall lighting can create a soothing, inviting space. Up-lighting is another great way to create ambient light in the home. Placing floor lighting on a table or behind a sofa will generate a soft glow inside that will help you forget about the cold, dark weather outside.

Accent lighting is often used in the home to highlight a particular area. This could be a photo or painting (make for ideal
picture lights
), or even a fireplace. Accent lighting can be used both in and outside the home and include track lighting, floodlighting,
wall lights
and recessed lighting.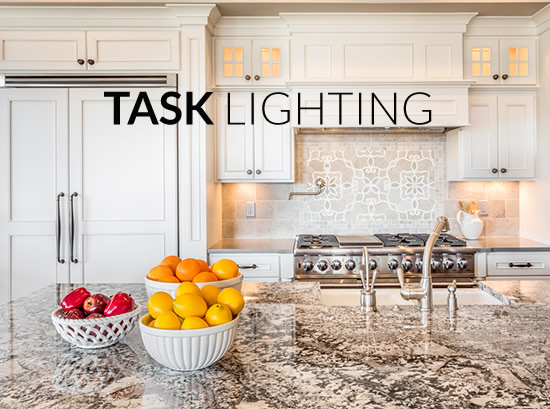 Task lighting is used to shine a light on workspaces; it is commonly placed under kitchen units to help when preparing of food. However, task lighting is not solely for the kitchen. It can also be used for other tasks in the home including for reading, studying, hairstyling and the application of make-up (
bathroom lights
are great for these). Types of task lighting include desk lamps in a study, a floor, ceiling lamp or
ceiling lights
in the living room for reading, or a mirror with lights that makes make-up application easier. Task lighting provides focused light, with spotlights being a prime example. These lights can be directed over a preparation, cooking, or eating area and are commonly bright white bulbs such as LED bulbs.

Decorative lighting is used for aesthetic appeal. As well as looking great, decorative lighting also has a functional purpose. Decorative lights can include ceiling chandelier style lights or garlands of lights for the exterior of the home. Party lights and festive lights are used at certain times of the year, such as Christmas, and these tend to be utilised for decorative effect rather than to provide light. Nevertheless, fancy table or floor lamps provide light to certain areas in the home while also looking beautiful.
Making the Most of

Outdoor Lighting

in the Winter
While it is important to light the home effectively during the winter months, it is equally significant to consider outdoor lighting. Good quality outdoor lights will provide warm and welcoming light for you or your guests upon arriving at your home on the dark evenings, and it will also act as a deterrent to intruders as well.

In addition to wall lighting for the exterior of the house, you can illuminate your home and garden with path and border lighting that will make a beautiful, yet functional addition.

Save