Incorporating Country Style With Modern Fixtures
Incorporating country style
with modern fixtures
You don't need to live in a chocolate-box cottage or a grand country manor house to have a country-style interior in your home. Rustic wood, exposed brickwork, floral patterns and a neutral colour palette have all become synonymous with the traditional country style, but contemporary touches can update and enhance the look for modern living. Lighting is a fundamental aspect of interior design and with a country-style interior, modern lighting can add warmth to the cosy atmosphere, create focal points in the room and update the look.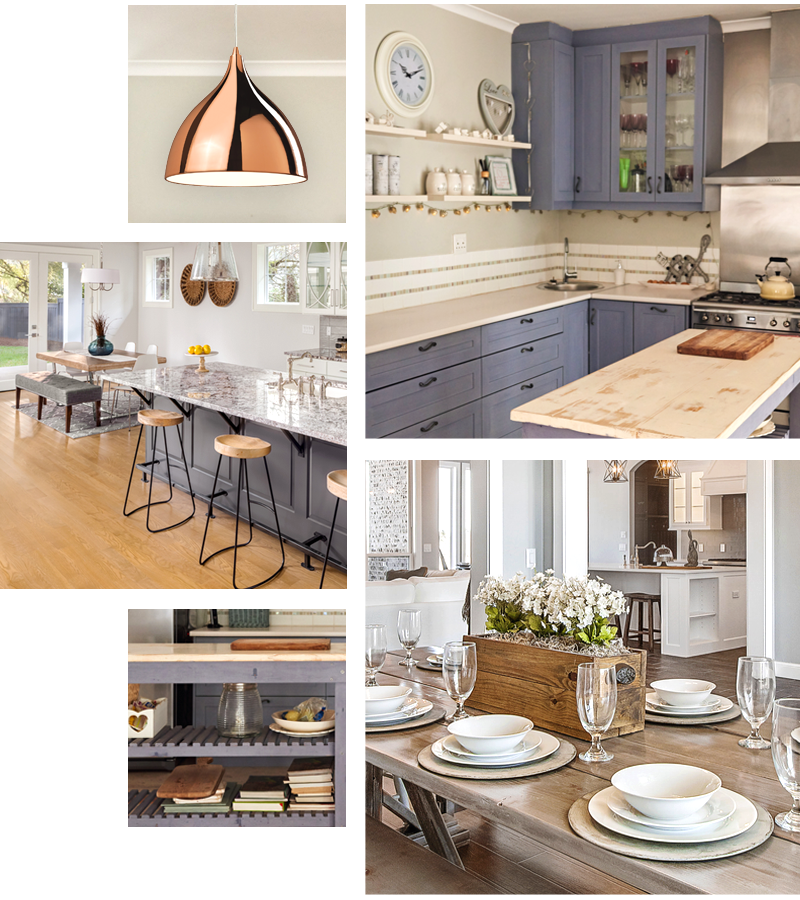 In The Kitchen
The kitchen is the heart of the home and a country kitchen should be welcoming and homely. A country kitchen is an ideal room to introduce contemporary touches as modern lighting can prevent the country look appearing dated and can provide a great feature. If your kitchen boasts traditional features such as wooden shaker units, a butler sink, rustic beams or stone flooring, contemporary lighting can give the room a fresh twist. Modern pendant lights are available in a range of shapes, sizes and finishes and can either subtly enhance a country kitchen or can provide a stunning feature for the room. Contemporary industrial style lighting makes a wonderful addition to a rustic country kitchen and a striking modern cluster pendant above a classic country style island can create an impressive contrasting feature in the room. The right modern kitchen lighting can be a real feature and bring the country look right up-to-date.

Pairing soft furnishings with modern lighting
Country style is all about creating a warm, cosy, and welcoming environment, so think sumptuous sofas, soft blankets, throws, cushions and curtains in plaid and floral patterns. Wall lights provide subtle atmospheric lighting in a room, so are perfect for creating a comfortable country look in your home. By choosing the wall fixtures carefully and opting for modern wall lights, with unfussy, sleek shapes, it can provide a welcome contrast from the soft furnishings and the florals and patterns of the country style. Finishes such as glass, ceramic or polished metal suit the neutral palette of traditional country-style but add an extra point of interest. If you have beautiful pictures on display on your walls, enhance them with modern picture lights. Featuring clean lines and in finishes such as antique brass or polished copper, modern lights show off your pictures beautifully and really do add a sophisticated look to any country-style room or hallway.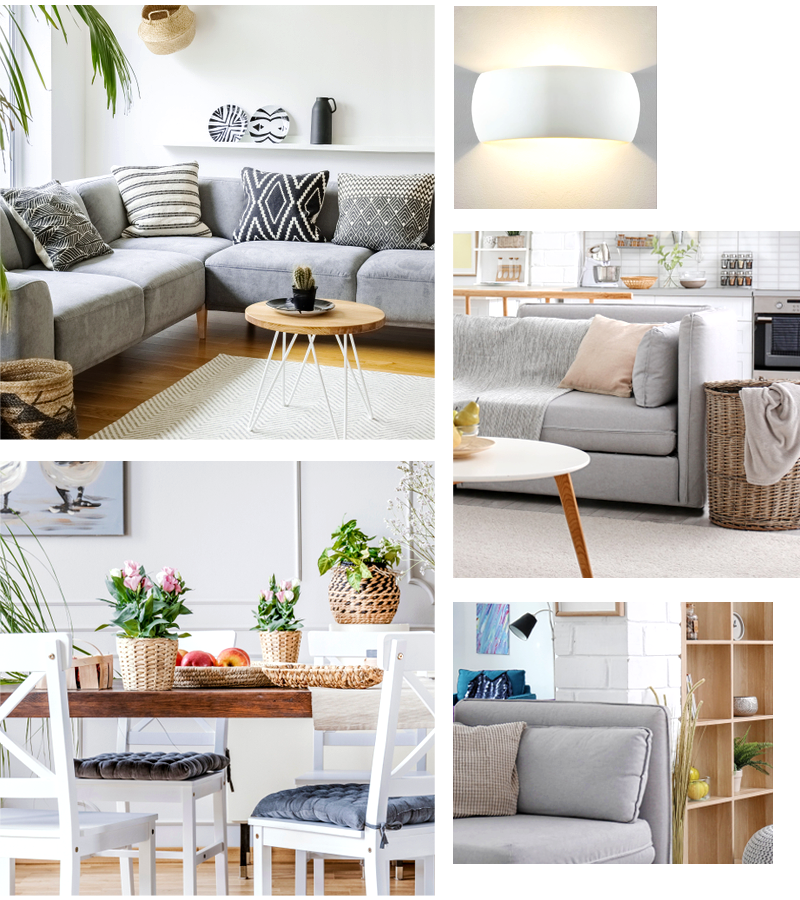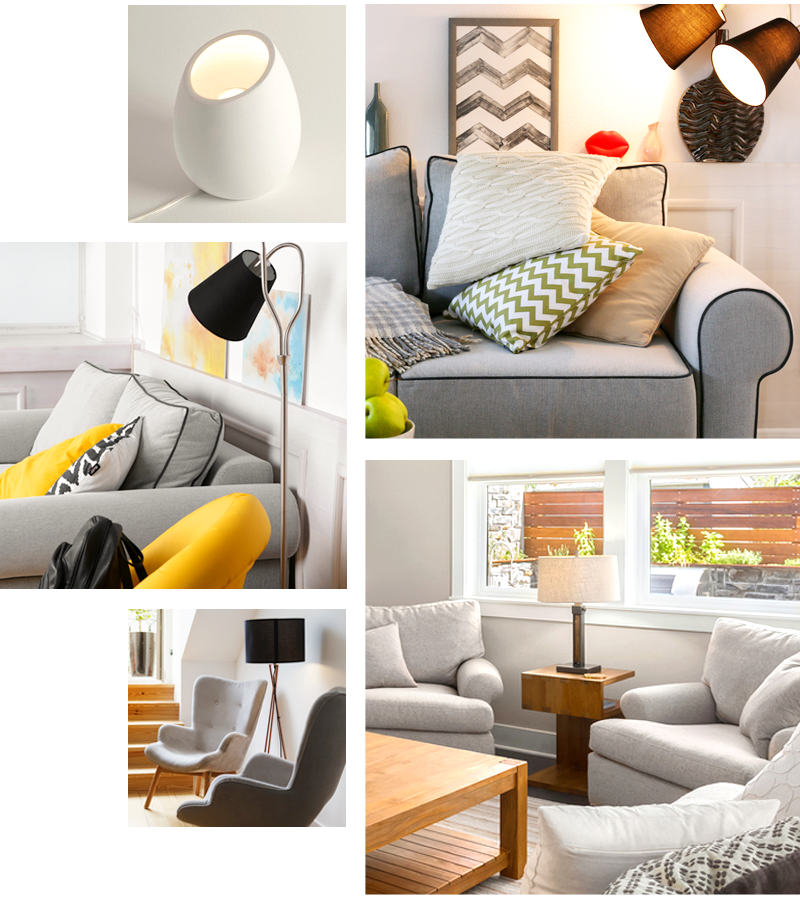 Modern floor lamps: subtle decorative features
To highlight a particular space in a room, such as a snug reading area or a discreet workspace, a lamp can be used to provide a subtle warm ambience. The classic country-style table lamp with a large floral lampshade can look a little busy and outdated, so instead opt for a modern floor lamp which can illuminate an area perfectly and make a decorative feature in a room. Modern floor lamps can have smart, simple fabric shades, spotlights or elegant glass shades and come in a range of finishes such as brushed metal to complement a country-style room while adding a contemporary feature.