How to create a traditional home with Endon Cagney Lighting
A home isn't complete without light.
It brightens up our rooms and sets the mood throughout

You can transform any home into a traditional sanctuary with the right lighting. This can be easier than you think with the right placement and backdrops – we're going to tell you how you can incorporate our very own Endon Cagney wall and ceiling lights into your home for a classic look.

Set Them Against A Statement Backdrop
Our Endon Lighting range is designed to shape a traditional look inside your home. With our classic wall lights, you can easily create a first-class space in any room.
‍
Set them against a statement wallpaper for a truly unique look. Try a modern art deco design for an interesting contrast that will make your walls pop with personality. Think classic retro, geometric style fans, peacock tails and concentric diamonds. The antique brass and satin chrome of the lights work well against varying shades of blues, purples and greens. Or for a more subdued look, try neutral colours such as greys, beiges and pinks.

For a Parisian inspired home, layer your walls with florals, birds or leaves. The delicately detailed white painted glass shades of the Endon Cagney wall lights will perfectly complement the elegance of a French-themed design on your wall. Add some luxury velvet chairs and minimalist prints to your room for a finishing touch.
‍
Mix elements of traditional and modern style with wall panelling. This creates a bolder space but can be complemented with a simple wall paint for a more moderate feature wall. Frame the wall lights within this panelling for a simple, yet well-designed space offering both the traditional feel of the Endon Lighting style and the minimalistic single painted wall.

Style With Your Furniture
Think about the whole space when choosing lighting for your home. Considering the surrounding areas and furniture will make the space feel complete and really draw attention to the most important aspects of the room.
‍
Make them the centrepiece of your dining room by placing an Endon Cagney ceiling light above your table. The traditional design works well above a rounded or rectangular table. Fit the lighting to your space with the smaller or larger design – for a real stand-out piece, opt for the 5 Light design in a modest space. With more light to brighten the room, this choice will make your space feel larger and more welcoming.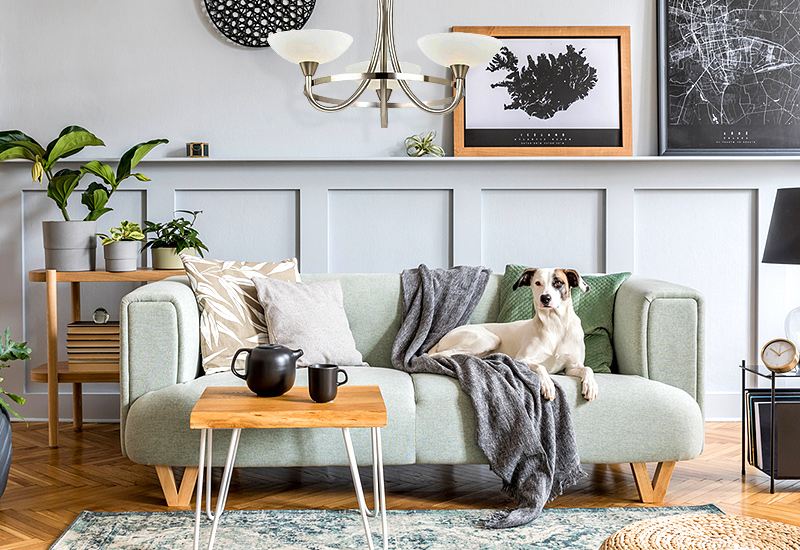 Frame your bed with wall lights set either side – complemented with a bedside table and a small potted plant or a jar of flowers. This will draw attention to the centrepiece of the bedroom whilst providing the perfect light for a bedtime read.
‍
For a cosy, traditional lounge hang a ceiling light in the centre of your room. To enhance this piece and brighten your room further, set a mirror against one of the walls or add a decorative mould onto the ceiling to centre the light and add an extra classic element to your home. Or, for an even cosier feel, opt for a couple of wall lights to place around the room for relaxing evenings or gatherings with your friends.
‍
There're so many ways to create your perfect traditional home, all with the help of our Endon Lighting. Think about the space, backdrops and surrounding furniture and you'll be able to incorporate lighting into your interiors with ease.