How Picture Lights Have
An Effect On Your Artwork
The art you place around your home is important. Whether it's a piece you've made, a treasured commission, or a piece that's been in your family for many years, the art on your walls tells a story and expresses who you are. It's therefore only natural that you'll want the best picture lighting to enhance the aesthetics of your artwork and show it at its best.
‍
Specialist picture lights are a standard in the professional art world but more people are opting to install it at home as well. These gallery fixtures have a well-deserved reputation for making artworks stand out. This article explores just how picture lights have an effect on your artwork.

Shop Picture Lights
What is picture lighting?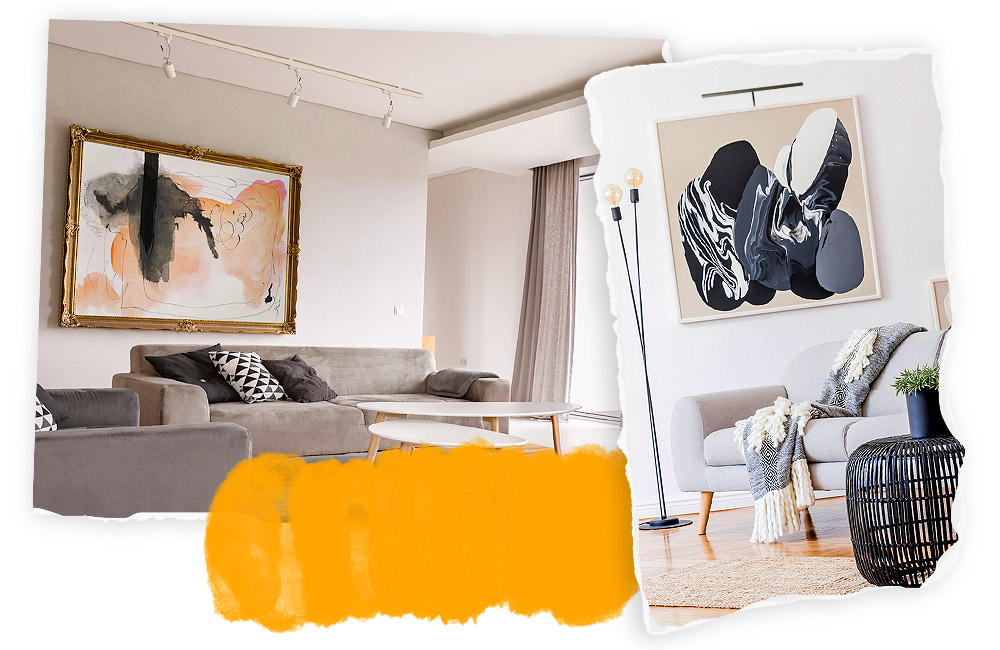 Picture lights are a simple way to keep your favourite pieces of art well-lit and visible. They're intended to spread light evenly across the whole artwork so you can appreciate it even more, regardless of natural light levels. You can choose modern picture lights in a range of different designs and finishes, meaning you can find a great option to suit any type of artwork as well as any type of décor.
‍
Picture lights can fit seamlessly into your space whilst making your artwork the real focal point of the room. They can be mounted on the wall or installed onto the frames of the works themselves. This can sometimes be a preferable option if you like to move your art around from time to time.

What are the benefits of picture lighting?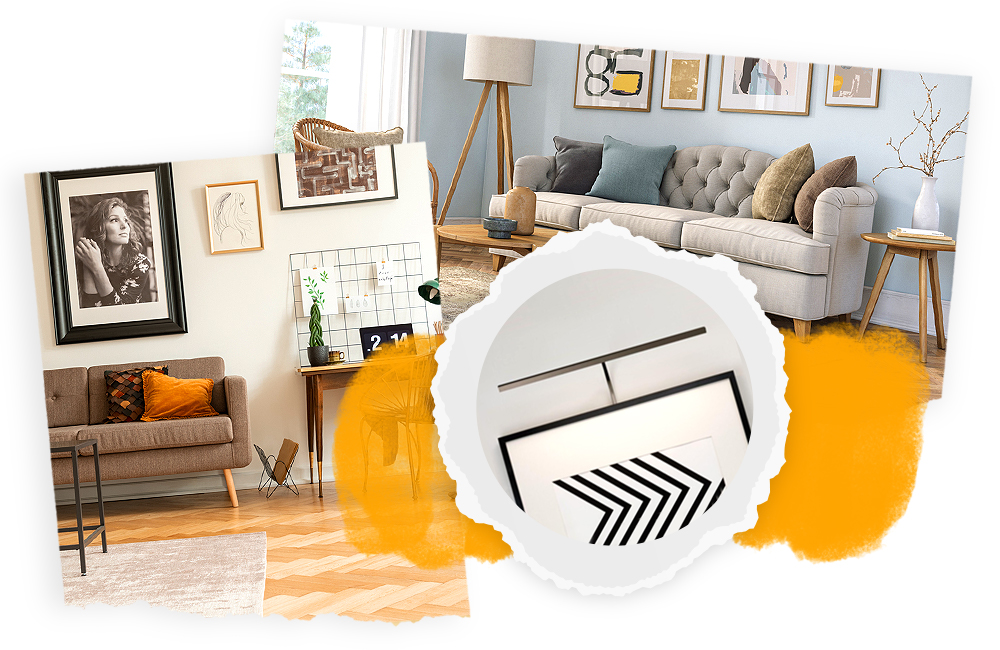 There are many benefits to choosing specialist picture lighting. Importantly, picture lights are discreet so they don't compete with the artwork. They help to enhance the rich colours of artwork; their colour temperatures are designed specifically to work in harmony with the art.  For homes, a good colour temperature to opt for would be a high CRI 2700K , which could go up to 3000k in museums and galleries.
‍
Increasingly, LED picture lights are becoming commonplace. This has benefits too - LED picture lights release less heat and fewer infrared rays than traditional bulbs. This helps to protect the longevity of your art. This is also beneficial if you want to sell the work later. Another advantage of choosing LED is that they're efficient and long-lasting, saving you the inconvenience of having to regularly replace the bulbs.

Types of picture lights
There are some types of picture lights that are in common use both in museums and art galleries and in homes. Depending on the nature of the artwork and where you want to hang in, different lighting solutions might be preferable.

Frame mounted picture lights
Frame-mounted picture lights are an ideal choice if you might move the artwork in the future. Whilst keeping the main focus on the work itself, these lights are decorative and can add to the ambience of your room. Frame-mounted lights typically use low wattage bulbs and create a sense of intimacy, encouraging you to get closer to the art.

Ceiling mounted accent lights
Ceiling mounted accent lights illuminate works of art with individual spotlights. Ceiling mounted lights offer plenty of choice – they can be recessed or surface-mounted and with many, you can adjust the direction of the light. This is also convenient if you want to move your art around. If you choose this type of lighting you need to choose the angles and distance from the work carefully for maximum effect.

Track lighting systems
Track lighting systems run on a track and function in much the same way as ceiling-mounted accent lights. They do bring additional flexibility because you can move them around. This type of system is also more straightforward to install than ceiling-mounted lights.

Tips for using picture lights
When you're thinking about picture lights for the first time, you might feel uncertain about how to get the best out of your art. There are a few considerations to keep in mind that can make choosing the right picture lights much easier.

Consider surface and texture
Your artwork's surface and texture can have an impact. Regardless of the system you choose, shining light on glass can create glare. If you have framed work with a glass panel, think carefully about angles. Oil paintings that create 3D textures need to be lit to accentuate this.

Choose the right frame
If you plan to use frame mounted picture lights you need a robust frame that can carry the weight of the light. For more delicate frames or unframed work, you might need to look at wall, ceiling or track lights to protect the picture frame.

Choosing the ideal picture lighting for your art might seem like a challenge but Lights 4 Living have a fantastic range of specialist picture lights that can make your artwork stand out. No matter the setting or style of art, our range of picture lights includes something to enhance your work and inspire everyone in your space. Browse the range or get in touch for further assistance on choosing the right light for your artwork.

Shop Picture Lights