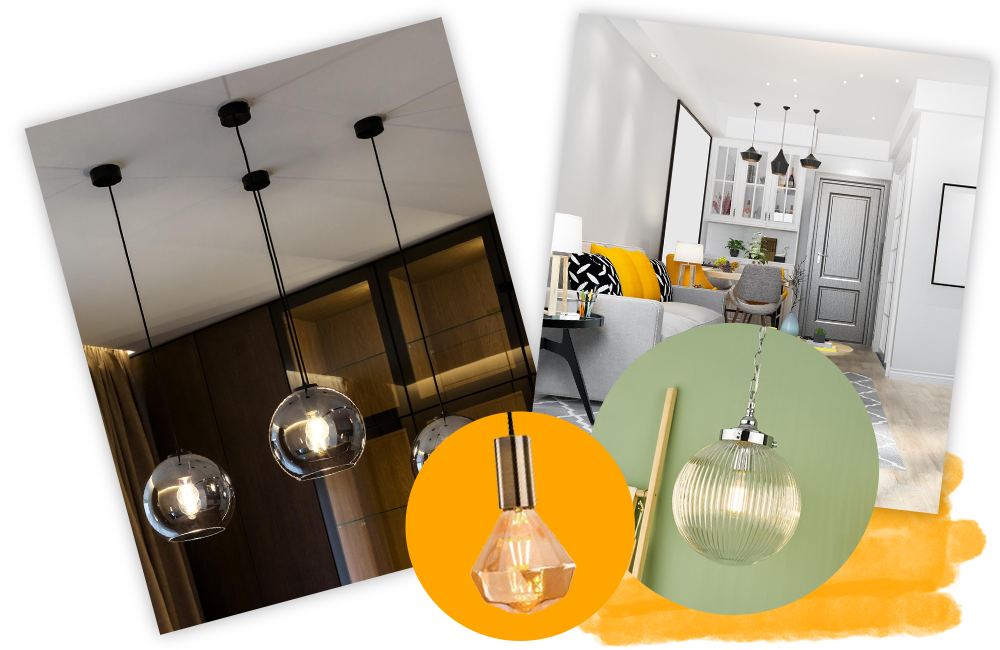 Your living room is the centre of your home. It is where you spend most of your time, whether you are working, relaxing, or entertaining guests. Having the right ceiling light in your living room can make a big difference to the aesthetic, atmosphere and functionality of the space. But how do you know which ceiling light is the best one for you?

Here, we explore the different types of lighting for living room ceilings and how these can suit a variety of homes and decor styles. We will see which lights work best for the size, colour, and aesthetic of your living room, whether you love traditional, modern or contemporary lighting. Keep reading to discover which ceiling lights will brighten up your living room beautifully.

Different types of ceiling lights
There are many different options when looking at ceiling lights for living rooms. If you are considering replacing your old-fashioned single bulb and bringing a more unique look to your living room, then these stunning ceiling lights can fit a variety of differently styled spaces.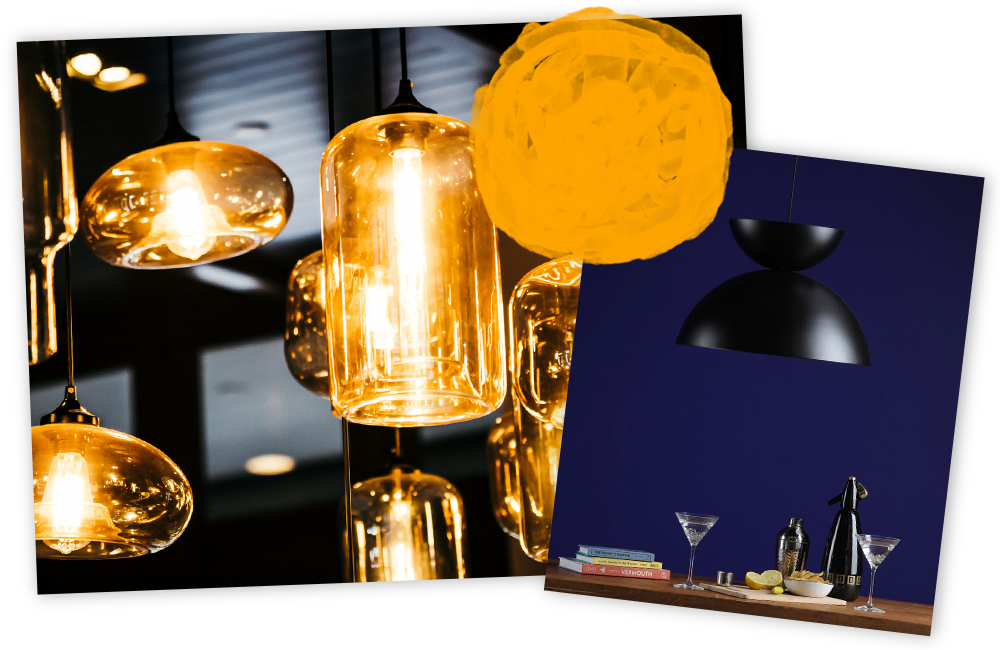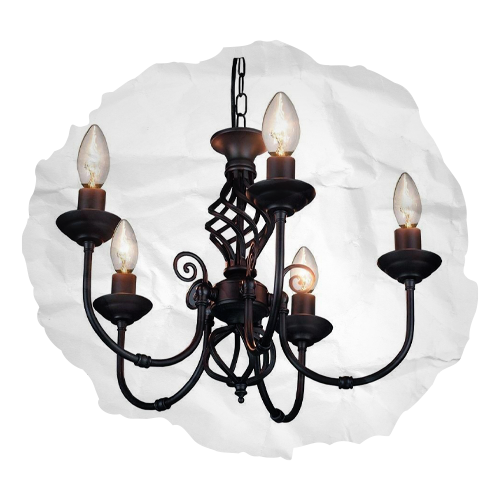 Chandelier lights
Chandelier lights are a good option for a more vintage or classically styled home where you wish to highlight the opulence and luxury of your space. Featuring many small light bulbs attached to a metal chain, they can come in many different styles. The most traditional chandelier will usually have glass or crystals hanging from the chain or bar to provide more light and create a beautiful appearance. Providing excellent illumination, this decorative light is ideal for traditional aesthetics, as it can brighten even more muted or dark colour schemes. Contemporary chandeliers can also take notes from industrial aesthetics, choosing bold materials in darker shades such as graphite. This means that a chandelier could even suit a more minimalist home.

Due to the low-hanging nature of chandelier lights, it is worth considering the size of your living room - high ceilings are a good idea. However, you should also note that you want to be able to reach your chandelier to change the bulbs, so ensure that your ceiling isn't too high for this.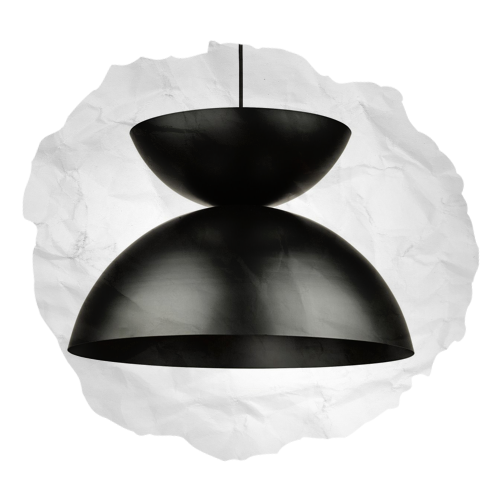 Ceiling pendant lights
Ceiling pendant lights share many similarities with chandeliers, but do not always contain multiple bulbs. These lights favour a clean modern look, where a single bulb is often covered by a stylish glass or metal shade. They provide a good complement to brighter types of light, while being an excellent focal point for a living room. They can also come in cluster pendant lights, where several bulbs may be placed along a bar, which can work well with contemporary home design. While some pendant lights can hang fairly low, others can be closer to the ceiling, making them a more flexible option for rooms of different sizes and ceiling lights. Ceiling lanterns, wherein the lights are designed to appear like candles, are a variation of pendant lights that would suit a more traditionally styled home, without the lavish look of a chandelier.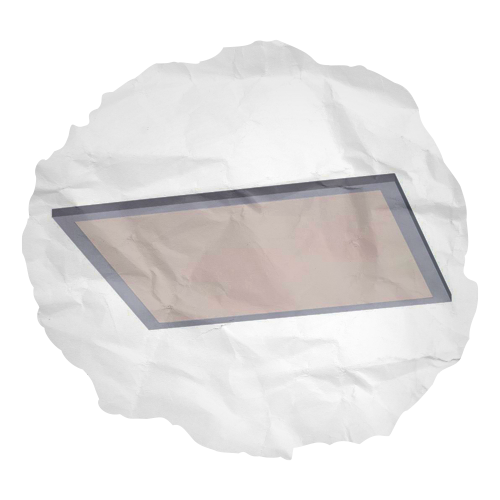 Flat panel ceiling lights
One of the most well-known contemporary lighting choices, flat panel ceiling lights are a good way to prioritise the kind of light you want in your home. They are also popular due to their sustainable credentials, as they use LED lighting rather than traditional bulbs. LED lights tend to last longer than traditional fluorescent panels and can give your home a simplified and on-trend look.

When it comes to the kind of feeling you get from your ceiling lights, flat panels give you more choice of light temperature. LED lights can come in warm white, daylight, cool white and more to suit the atmosphere you wish to create. Warm white, for example, can make your living room feel cosier and inviting, whereas the daylight temperature can improve focus.

Flat panel ceiling lights can be a great choice for those with high ceilings, as they last a long time and provide a good amount of light. However, they may not be the most aesthetically appealing - and there are more decorative LED lighting options available if this is a priority.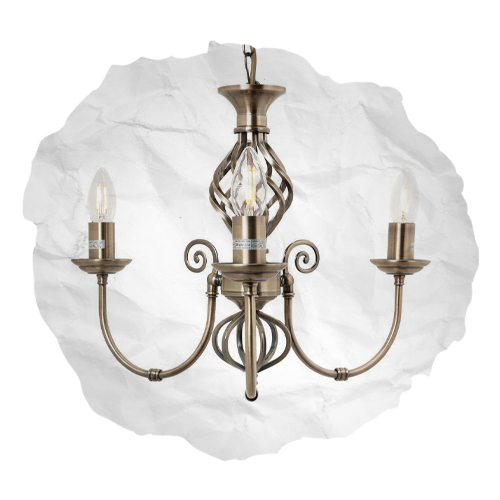 Multi-arm ceiling lights
Multi-arm ceiling lights can sometimes fall under the umbrella of chandelier lights and pendant lights. These can be any light fixture that has multiple bulbs on different arms, which may be attached to a single metal bar or hang from wires.

You can enjoy a simple industrial style, spotlights for task lighting, or a crystal chandelier - these lights come in many creative designs to complement your existing furniture and home design. And for those with limited dimensions to work with, semi-flush ceiling lights come in multi-arm versions.

Flush ceiling lights
Flush ceiling lights fit against the ceiling, creating more space in homes with limited space or lower ceilings. Practical and simple in appearance, these lights are an excellent choice for modern or contemporary home design, and when combined with lighter colour schemes they can really open out your living room. Flush ceiling lights aren't usually chosen for their decorative nature, as their style tends to be streamlined. They can be a good choice if your focus is on creating a utilitarian and functional space, or if you are interested in reducing the amount of decorative elements in your living room.

Semi-flush ceiling lights
For a more decorative appearance, semi-flush ceiling lights use a stem mounting to add more space. This gives you a wider choice of options when it comes to finding different shades to cover your bulbs, allowing you to add to your interior design in a more bespoke way. Semi-flush ceiling lights can work well in small or large living rooms, as the stem does not need to be as long as with a full chandelier.They can also create a pleasant ambient lighting effect for living rooms. Due to this, semi-flush ceiling lights can be more popular in living rooms, especially those that are shadowed and may not get a lot of natural light. The gap created by the stem allows the light to be cast upwards onto the ceiling and straight downwards, creating good task lighting, filling the living room with brightness.

Different Styles Of Ceiling Lights
As well as having specific different types of ceiling lights, you may also wish to think about the styles they fall under. There are three main styles of ceiling light which you might want to opt for - traditional, modern and contemporary. Base your pick on your own decor preference and furniture to create a complete and cohesive interior design aesthetic.

Traditional lights
Traditional ceiling lighting tends to appear more vintage and formal, with delicate design choices. This lighting is usually more elaborate than modern or contemporary lights and often looks most at home in older-style homes. You might wish to introduce traditional lighting into your modern or new-build home as well if your aesthetic is more geared towards classic vintage than minimalist. Chandeliers would fall under this style, as would ceiling lanterns. Traditional lighting adds an upscale and elegant finish to your living room and can be a wonderful choice if you love entertaining or want to create a warm environment. Materials such as chrome and crystal complete this look.

Modern lights
Modern lighting doesn't refer to the most recent interior design trend or the latest high-tech option. Rather, the name "modern lights" refers to the Modernism movement championed by artists like Monet. This was a very popular style in the mid-twentieth century and moved away from the intricacy and luxurious leanings of traditional lights and towards simplicity. Sharp but smooth curves and defined lines create a clean design with more natural materials, such as silk shades, taking centre stage. Semi-flush ceiling lights could fall under modern lighting, as could multi-arm ceiling lights with chrome and opal glass finishing the style.

Contemporary lights
If you love the most up-to-the-minute lighting trends, then you are probably a fan of contemporary lighting. What falls under the "contemporary lights" category changes all the time, in line with the current style. At this particular moment in time, contemporary lighting tends to mean more monochrome, minimal and neutral designs that focus on sustainability and moving towards longevity as well as functionality. Simple and clean lines are popular, and flush lighting that opens up smaller spaces is common. LED lighting fixtures and flat panel ceiling lights work well with this style, but it can also draw from other eras and styles.

With so much to think about, it is worth noting that you can combine different lighting types and styles to create a ceiling light look that is completely your own. Your personal style is the most important factor in creating your interior. Choosing the right ceiling lighting can feel challenging, but with this handy guide you can find the best lights for living room ceilings no matter what kind of home you have.

Shop Ceiling Lighting