Bathroom Light Ideas
Lights
4

Living
Bathroom Light Ideas
Beautiful, welcoming bathrooms can be "a trick of the light"

The British love their bathrooms. They are far from being simply a functional space to do basic hygiene tasks, which means that bathroom lights matter. We retreat to our bathrooms at the end of a tough week (or day) to pamper ourselves in peace and solitude. Also, they're where both genders go to get in the "zone" for a night out, with some tunes on their phone and a plethora of beauty products!
‍
If it's a bathroom in a family home, it's a place to bond with your kids over a tub full of bubbles. For younger bathroom occupants, this is a pirate ship, mermaid's lair or a chance to splash around! The lighting in a bathroom can be important to its different uses. You can even create a variety of lighting in the same space, to fit different situations and preferences.

Bathroom lighting options and ideas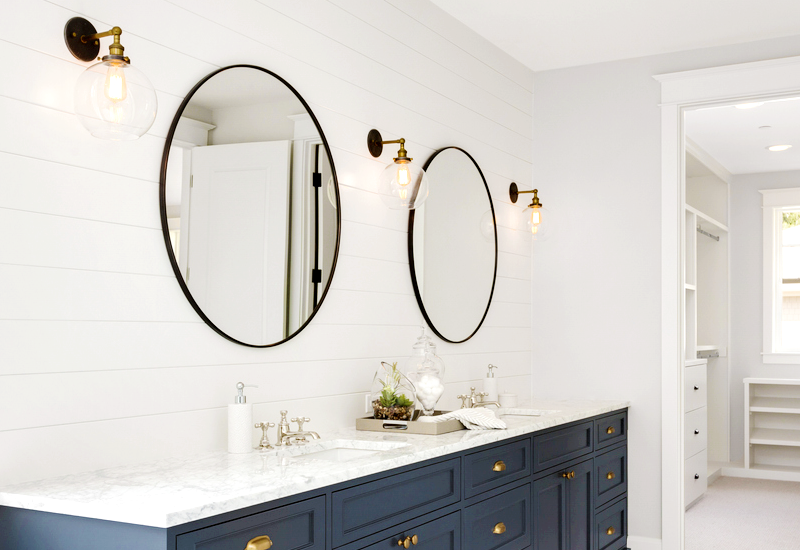 Bathroom lights come in many types these days and can create different effects. For example, bathroom illuminated mirrors can be perfect for applying makeup, shaving or just generally to feel like a "movie star". They can also frame you nicely as you continue your private concert performance after singing in the shower! Adjustable recessed lighting in the ceiling of your bathroom provides opportunities to turn the illumination to your own preference. You can dim the lighting to create a soothing ambience or crank it up to keep a close eye on your darlings splashing in the tub!

Bathroom spotlights (in a line or circular design) can be a flexible option too. You can adjust their direction to shine brightly on some parts of the space, leaving a more subdued lighting effect for when you're soaking in your bath from example. Designers and manufacturers of bathroom ceiling lights are incredibly creative these days. Which means homeowners can find light fixtures that not only stand up to the moisture and varying temperature levels of bathrooms, they also match any interior design. It's even possible to have bathroom ceiling lights that hang low, safely, to make your bathroom look highly contemporary. Bathroom wall lights are also available in some beautiful shapes, shades and effects. They can transform a compact or plain bathroom, drawing the eye to their elegant or ultra cool appearance.

How to plan bathroom lights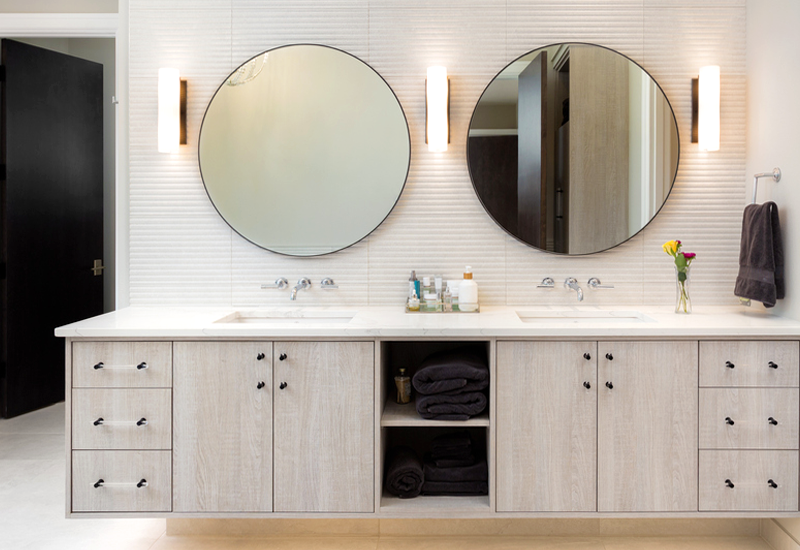 Though bathrooms tend to be multipurpose, and a "haven" in a home, they're not always the biggest space. Also, for privacy purposes, they tend to have limited access to natural light. The wonderful thing about lighting is that it can trick the eye into thinking rooms are larger than they actually are. This is made easier in bathrooms, as there tends to be lots of mirrors and shiny surfaces to bounce light off. By carefully choosing your bathroom ceiling lights, and any additional fixtures, you can make this room look spacious and welcoming. If you can't afford a complete bathroom refurbishment, choosing some stylish lighting can transform the look and "feel" of this important room.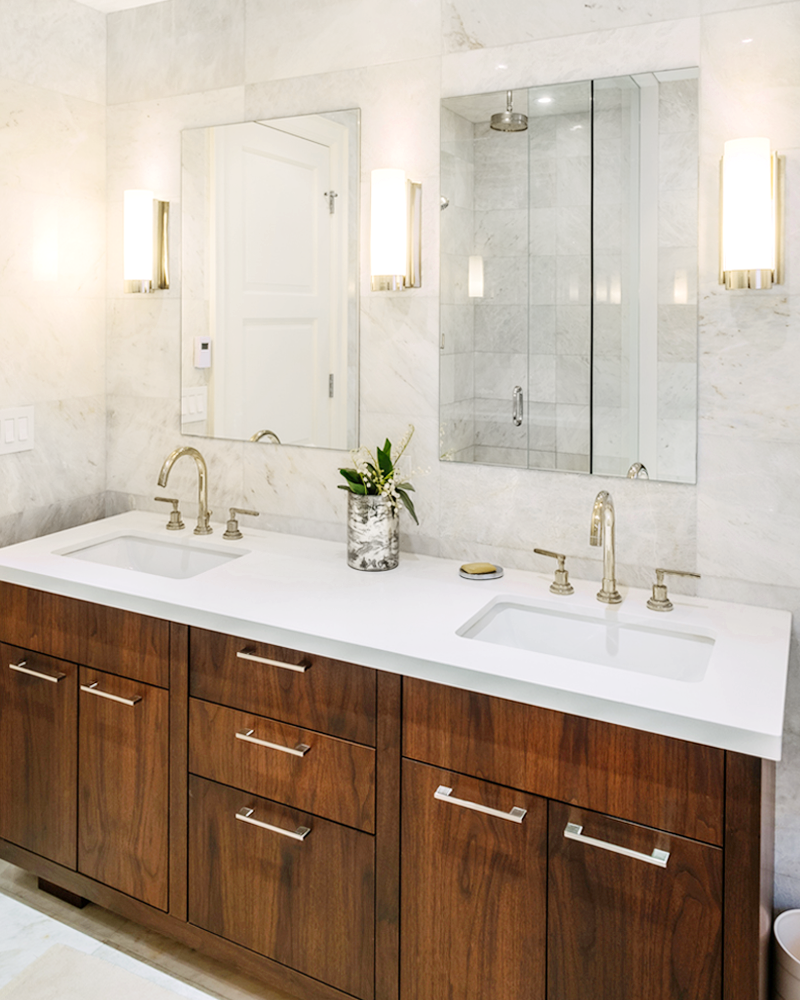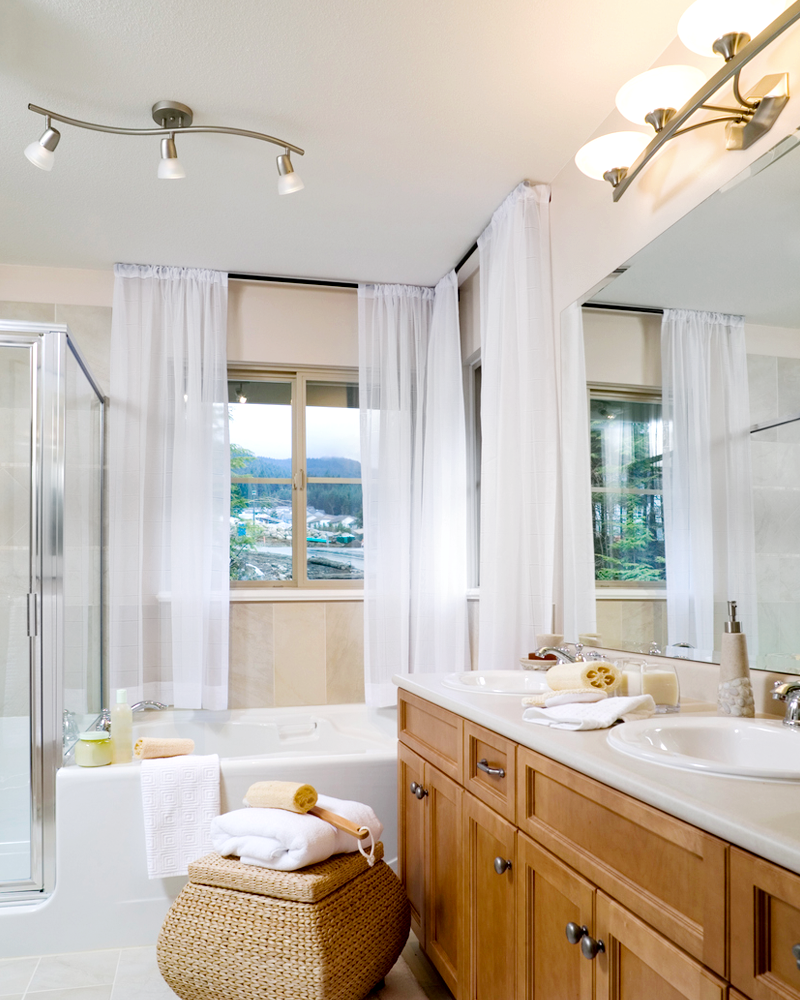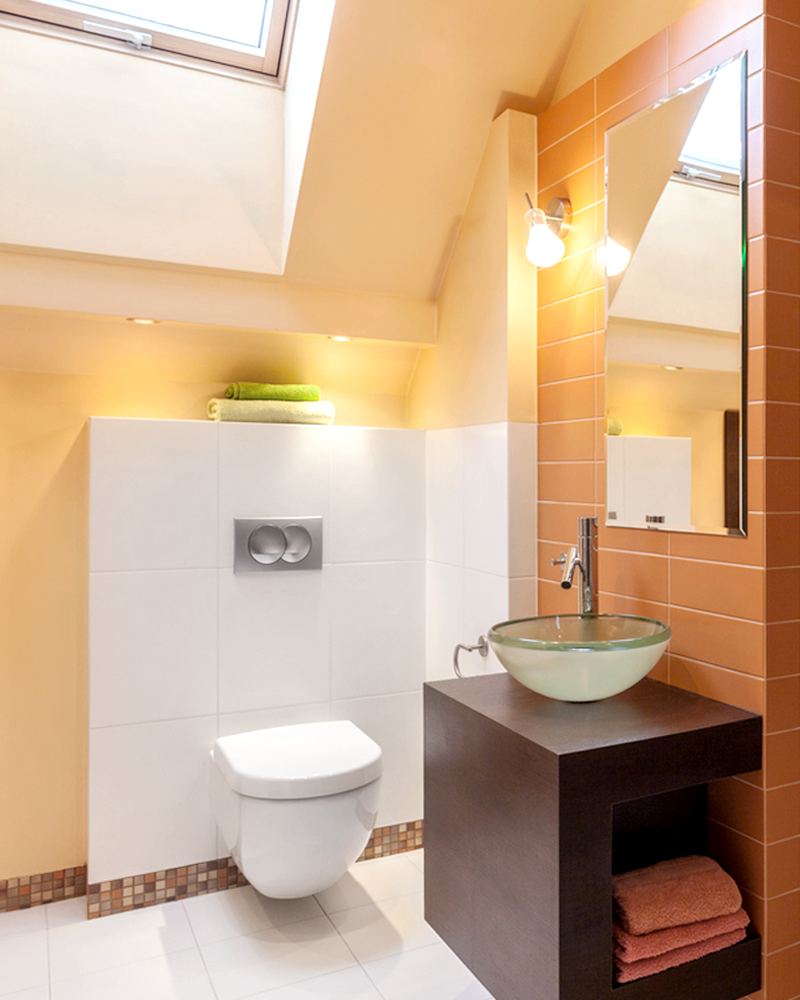 The first step is deciding how much light you want to create, and whether you need to be able to dim it and turn it up. In which case, opt for bathroom lighting that's adjustable. Would you prefer a permanent ambience and warmth in your bathroom? Then bathroom wall lights that are subtle and soothing are ideal. Do you want to "zone" your bathroom, creating greater illumination in some places, and more subdued effects elsewhere? Spots can be great for this. Or, if space is limited, no one says bathroom ceiling lights have to be central! You may prefer to create a light contrast across the two halves of the room.